AI helps you reading Science
AI generates interpretation videos
AI extracts and analyses the key points of the paper to generate videos automatically
---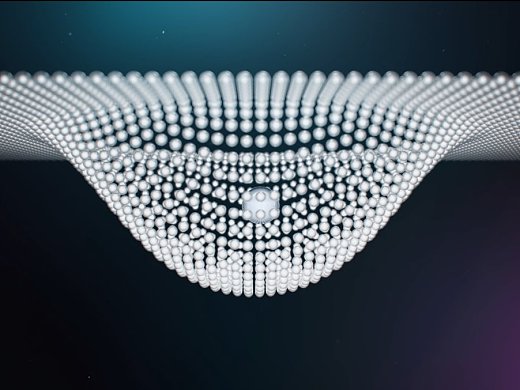 AI Traceability
AI parses the academic lineage of this thesis
---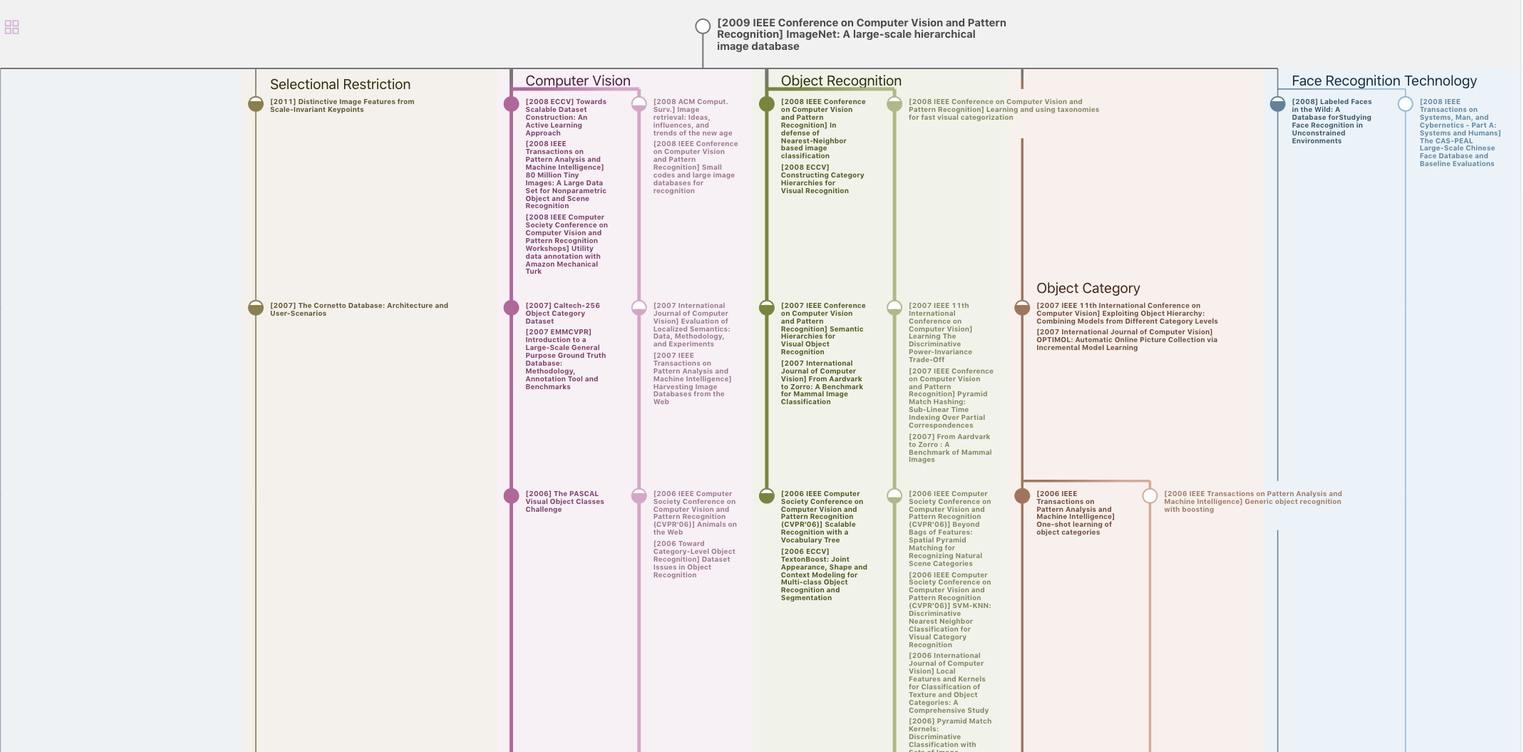 AI Insight
AI extracts a summary of this paper
---
Based on this influence model, we studied the Impression Counts for Outdoor Advertising problem and proved that it is NP-hard to approximate
Optimizing Impression Counts for Outdoor Advertising

pp.1205-1215 (2019)

Abstract

In this paper we propose and study the problem of optimizing the influence of outdoor advertising (ad) when impression counts are taken into consideration. Given a database U of billboards, each of which has a location and a non-uniform cost, a trajectory database T and a budget B, it aims to find a set of billboards that has the maximum ...

More

0
Outdoor advertising has been a market of 29 billion dollars since 2017 and its revenue is expected to grow by 3% to 4% per year to reach 33 billion dollars by 20211. 74% of its growth comes from the billboard segment [1].
The evidence in the experimental study shows that (Figure 4a), more than 50% travellers are impressed by more than five billboards on each trip.
The aforementioned opportunities motivate them to propose and study a novel research problem, namely optimizing Impression Counts for Outdoor Advertising (ICOA).
Given a billboard database U, a trajectory database T and a budget B, ICOA aims to find a set of billboards that have the maximum influence under the budget.
That means the authors can save about $70,000/month if the authors can improve the influence by 10%
Outdoor advertising has been a market of 29 billion dollars since 2017 and its revenue is expected to grow by 3% to 4% per year to reach 33 billion dollars by 20211. 74% of its growth comes from the billboard segment [1]
Given a billboard database U, a trajectory database T and a budget B, Impression Counts for Outdoor Advertising (ICOA) aims to find a set of billboards that have the maximum influence under the budget
In order to address this algorithmic challenge, we propose an upper bound estimation method that tightly upper bounds the logistic function value, by means of a tangent line that intersects with the logistic S-curve
We propose and study the ICOA problem for the first time, and show that the influence model based on the logistic function is non-submodular
We find more than 50% trajectories can pass over more than 5 billboards, which validates the motivation of this work as well as our use of the logistic function for influence modelling
Based on this influence model, we studied the ICOA problem and proved that it is NP-hard to approximate
More than 80% drivers notice billboards when driving2. The evidence in the experimental study shows that (Figure 4a), more than 50% travellers are impressed by more than five billboards on each trip.
That means the authors can save about $70,000/month if the authors can improve the influence by 10%.
The authors find more than 50% trajectories can pass over more than 5 billboards, which validates the motivation of this work as well as the use of the logistic function for influence modelling.
The effectiveness of BBS and PBBS consistently outperform that of Greedy and Top-k by up to 60% and 300%, respectively.
LazyProbe has the best effectiveness , which outperforms BBS, Greedy and PBBS by up to 3%, 3% and 6% respectively
The authors first introduced a non-submodular influence model, which is widely adopted in many areas such as consumer behaviour and advertising marketing, etc.
Based on this influence model, the authors studied the ICOA problem and proved that it is NP-hard to approximate.
The authors conducted experiments on real-world datasets to verify the efficiency, effectiveness adaptability, and scalability of the methods
Table1: Related work
Table2: Frequently used notations
Table3: Statistics of datasets
Table4: Parameter settings
Download tables as Excel
In the following, we discuss the most relevant literature to this paper: Trajectory-driven Influential Billboard placement (TIP), Site Selection, and Location-aware IM (LIM). The main differences between existing works and ICOA are summarized in Table 1.

TIP [32] is closely related to our problem, which also studies billboard placement to achieve the best advertising outcome. The core difference lies in the influence model. In particular, TIP assumes that a user (i.e., trajectory) can be influenced so long as one billboard is close enough to the trajectory the user travels along. Under such an influence model, when multiple billboards are close to a trajectory, the marginal influence is reduced to capture the property of diminishing returns. Therefore, TIP focuses on identifying and reducing the overlap of the influence among different billboards to the same trajectories, while keeping the budget constraint into consideration. That is, TIP can maximize the number of distinct users by impressing as many people as possible for one time. It does not consider the relationship between the influence effect and counts of impressions on one user because the model assumes one time impression is enough. ICOA is built upon a logistic influence model which has been widely adopted in consumer behavior studies. To maximize the influence to users, we need to control the overlap to some extent by impressing the same users several times. Unfortunately, the logistic influence model is non-submodular. Adapting the greedy approach to ICOA, which effectively solves TIP, could lead to arbitrarily bad solutions due to the non-submodular of the influence function.
Zhifeng Bao was partially supported by ARC DP170102726, DP18010 2050, and NSFC 61728204, 91646204, and Google Faculty Award
This research was supported by the Singapore Ministry of Education (MOE) Academic Research Fund (AcRF) Tier I grant MSS18C001
Penneco Outdoor Advertising. 2016. Billboard Statistics. https://www.pennecooutdoor.com/billboard-statistics

Sara Ahmadian, Zachary Friggstad, and Chaitanya Swamy. 2013. Local-Search based Approximation Algorithms for Mobile Facility Location Problems. In SODA. SIAM, 1607–1621.

Christoph Ambühl, Monaldo Mastrolilli, and Ola Svensson. 2011. Inapproximability Results for Maximum Edge Biclique, Minimum Linear Arrangement, and Sparsest Cut. SIAM J. Comput. 40, 2 (2011), 567–596.

Margaret C Campbell and Kevin Lane Keller. 2003. Brand familiarity and advertising repetition effects. Journal of consumer research 30, 2 (2003), 292–304.

Can Chen, Junming Liu, Qiao Li, Yijun Wang, Hui Xiong, and Shanshan Wu. 2017. Warehouse Site Selection for Online Retailers in Inter-Connected Warehouse Networks. In ICDM. IEEE, 805–810.

Farhana Murtaza Choudhury, J. Shane Culpepper, Zhifeng Bao, and Timos Sellis. 2018. Finding the optimal location and keywords in obstructed and unobstructed space. VLDB J. 27, 4 (2018), 445–470.

Gershon Feder, Richard E Just, and David Zilberman. 1985. Adoption of agricultural innovations in developing countries: A survey. Economic development and cultural change 33, 2 (1985), 255–298.

Gerald J Gorn and Marvin E Goldberg. 1980. Children's responses to repetitive television commercials. Journal of Consumer Research 6, 4 (1980), 421–424.

Johny K Johansson. 1979. Advertising and the S-curve: A new approach. Journal of Marketing Research (1979), 346–354.

Samir Khuller, Anna Moss, and Joseph Naor. 1999. The Budgeted Maximum Coverage Problem. Inf. Process. Lett. 70, 1 (1999), 39–45.

LAMAR. 2017. National Rate Card. http://apps.lamar.com/demographicrates/

Sang Yup Lee. 2014. Examining the factors that influence early adopters' smartphone adoption: The case of college students. Telematics and Informatics 31, 2 (2014), 308–318.

Guoliang Li, Shuo Chen, Jianhua Feng, Kian-Lee Tan, and Wen-Syan Li. 20Efficient location-aware influence maximization. In SIGMOD. ACM, 87–98.

John DC Little. 1979. Aggregate advertising models: The state of the art. Operations research 27, 4 (1979), 629–667.

Dongyu Liu, Di Weng, Yuhong Li, Jie Bao, Yu Zheng, Huamin Qu, and Yingcai Wu. 20SmartAdP: Visual Analytics of Large-scale Taxi Trajectories for Selecting Billboard Locations. IEEE Trans. Vis. Comput. Graph. 23, 1 (2017), 1–10.

Yubao Liu, Raymond Chi-Wing Wong, Ke Wang, Zhijie Li, Cheng Chen, and Zitong Chen. 2013. A new approach for maximizing bichromatic reverse nearest neighbor search. Knowl. Inf. Syst. 36, 1 (2013), 23–58.

Prashant Malaviya. 2007. The moderating influence of advertising context on ad repetition effects: The role of amount and type of elaboration. Journal of Consumer Research 34, 1 (2007), 32–40.

M. Teresa Melo, Stefan Nickel, and Francisco Saldanha-da-Gama. 2006. Dynamic multi-commodity capacitated facility location: a mathematical modeling framework for strategic supply chain planning. Computers & OR 33 (2006), 181–208.

M. Teresa Melo, Stefan Nickel, and Francisco Saldanha-da-Gama. 2009. Facility location and supply chain management - A review. European Journal of Operational Research 196, 2 (2009), 401–412.

George A Miller. 1956. The magical number seven, plus or minus two: Some limits on our capacity for processing information. Psychological review 63, 2 (1956), 81.

Kristian S Palda. 1965. The measurement of cumulative advertising effects. The Journal of Business 38, 2 (1965), 162–179.

William Sierzchula, Sjoerd Bakker, Kees Maat, and Bert Van Wee. 2014. The influence of financial incentives and other socio-economic factors on electric vehicle adoption. Energy Policy 68 (2014), 183–194.

Julian L Simon and Johan Arndt. 1980. The shape of the advertising response function. Journal of Advertising Research (1980).

Jennifer Taylor, Rachel Kennedy, and Byron Sharp. 2009. Is once really enough? Making generalizations about advertising's convex sales response function. Journal of Advertising Research 49, 2 (2009), 198–200.

Gerard J Tellis. 1988. Advertising exposure, loyalty, and brand purchase: A two-stage model of choice. Journal of marketing research (1988), 134–144.

Demetrios Vakratsas, Fred M Feinberg, Frank M Bass, and Gurumurthy Kalyanaram. 2004. The shape of advertising response functions revisited: A model of dynamic probabilistic thresholds. Marketing Science 23, 1 (2004), 109–119.

Sheng Wang, Zhifeng Bao, J. Shane Culpepper, Timos Sellis, and Gao Cong. 2018. Reverse k Nearest Neighbor Search over Trajectories. IEEE Trans. Knowl. Data Eng. 30, 4 (2018), 757–771.

Raymond Chi-Wing Wong, M. Tamer Özsu, Philip S. Yu, Ada Wai-Chee Fu, and Lian Liu. 2009. Efficient Method for Maximizing Bichromatic Reverse Nearest Neighbor. PVLDB 2, 1 (2009), 1126–1137.

Ping Zhang, Zhifeng Bao, Yuchen Li, Guoliang Li, Yipeng Zhang, and Zhiyong Peng. 2018. Trajectory-driven Influential Billboard Placement. In SIGKDD. ACM, 2748–2757.
数据免责声明
页面数据均来自互联网公开来源、合作出版商和通过AI技术自动分析结果,我们不对页面数据的有效性、准确性、正确性、可靠性、完整性和及时性做出任何承诺和保证。若有疑问,可以通过电子邮件方式联系我们:report@aminer.cn