AI helps you reading Science
AI generates interpretation videos
AI extracts and analyses the key points of the paper to generate videos automatically
---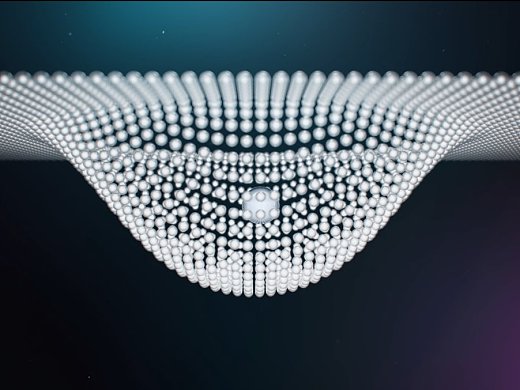 AI Traceability
AI parses the academic lineage of this thesis
---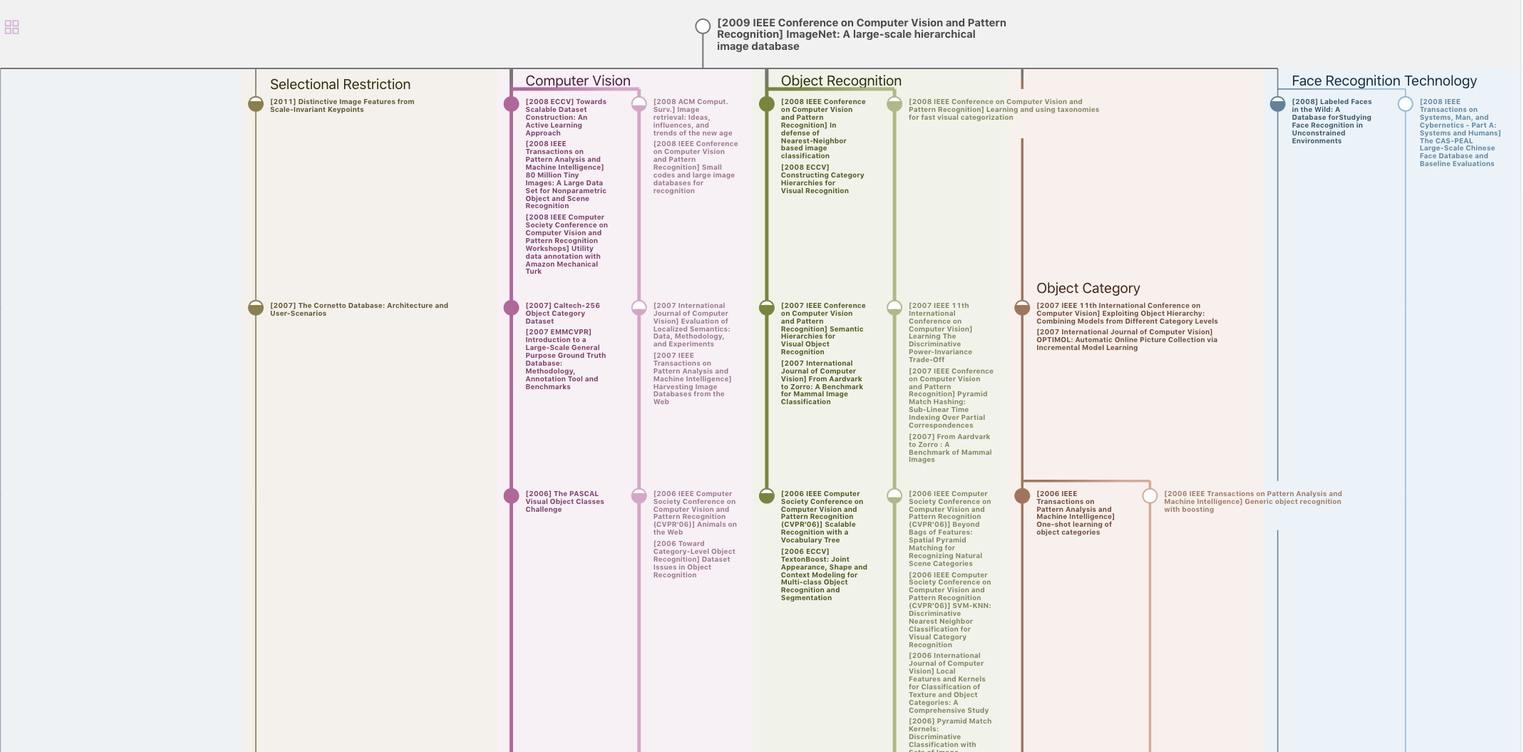 AI Insight
AI extracts a summary of this paper
---
We have described SimBet Routing, a novel algorithm for routing in disconnected delay-tolerant Mobile Ad hoc Networks based on social network analysis techniques
Social network analysis for routing in disconnected delay-tolerant MANETs

MobiHoc, pp.32-40, (2007)

Abstract

Message delivery in sparse Mobile Ad hoc Networks (MANETs) is difficult due to the fact that the network graph is rarely (if ever) connected. A key challenge is to find a route that can provide good delivery performance and low end-to-end delay in a disconnected network graph where nodes may move freely. This paper presents a multidiscipl...

More

0
A Mobile Ad hoc Network (MANET) is a dynamic wireless network with or without fixed infrastructure.
Social analysis techniques may be suitable for a number of disconnected delay-tolerant MANETs. A number of solutions for routing in disconnected networks have been proposed based on a node's observed encounters where data is routed to nodes with the highest 'probability to deliver' to a destination node.
A Mobile Ad hoc Network (MANET) is a dynamic wireless network with or without fixed infrastructure
In this paper we propose the use of social network analysis techniques in order to forward data in a disconnected delay-tolerant Mobile Ad hoc Networks
Social analysis techniques may be suitable for a number of disconnected delay-tolerant Mobile Ad hoc Networks
We have described SimBet Routing, a novel algorithm for routing in disconnected delay-tolerant Mobile Ad hoc Networks based on social network analysis techniques
We have demonstrated through simulation using real trace data that SimBet Routing achieves delivery performance comparable to Epidemic Routing, without the additional overhead
We have demonstrated that SimBet Routing succeeds in finding a route where PRoPHET fails due to the low connectivity of the sending and receiving nodes
The authors' first experiment examines internode communication between the entire node population in order to evaluate the overall performance.
In order to evaluate the premise of routing based on centrality and similarity the authors utilised a trace of node contacts from the MIT Reality Mining project [1, 7].
The study consisted of 100 users carrying Nokia 6600 smart phones over the course of nine months
They collected information using call logs, Bluetooth devices in proximity, cell tower IDs, application usage and phone status.
Each time a contact was observed, nodes exchange encounters and update their locally calculated ego betweenness and social similarity values
The authors have described SimBet Routing, a novel algorithm for routing in disconnected delay-tolerant MANETs based on social network analysis techniques.
The authors have demonstrated that SimBet Routing succeeds in finding a route where PRoPHET fails due to the low connectivity of the sending and receiving nodes.
The authors feel that these forwarding metrics may prove useful in other distributed systems where global topology information is unavailable, especially where the underlying networks exhibit small-world characteristics
A number of projects attempt to enable message delivery by using a virtual backbone with nodes carrying the data through disconnected parts of the network [11, 34]. The Data MULE project uses mobile nodes to collect data from sensors which is then delivered to a base station [34]. The Data MULEs are assumed to have sufficient buffer space to hold all data until they pass a base station. The approach is similar to the technique used in [2, 11, 12]. These projects study opportunistic forwarding of information from mobile nodes to a fixed destination. However, they do not consider opportunistic forwarding between the mobile nodes. 'Active' schemes go further in using nodes to deliver data by assuming control or influence over node movements. Li et al [22] explore message delivery in disconnected MANETs where nodes can be instructed to move in order to transmit messages in the most efficient manner. The message ferrying project [40] proposes proactively changing the motion of nodes to help deliver data. They investigate both 'node initiated' mobility, where the nodes move to meet a known message ferry trajectory, or 'ferry initiated' mobility, where the nodes signal communication requests via a long range radio, and the message ferry moves to meet them. Both assume control over node movements and in the case of message ferries, knowledge of the paths to be taken by these message ferry nodes. Other work utilises a time-dependent network graph in order to efficiently route messages. Jain et al [16] assume knowledge of connectivity patterns where exact timing information of contacts is known, and then modifies Dijkstra's algorithm to compute the cost edges and routes accordingly. Merugu et al [26] likewise make the assumption of detailed knowledge of node future movements. They route messages over a time-dependent graph with knowledge of when each node will next be encountered. Handorean et al [14] take a similar approach with knowledge of connectivity. However, they do relax this assumption where only partial information is known. This information is time-dependent and routes are computed over the time-varying paths available. However, if nodes do not move in a predictable manner, or are delayed, then the path is broken. Additionally, if a path to the destination is not available using the time-dependent graph, the message is flooded. Epidemic Routing [38] provides message delivery in disconnected environments where no assumptions are made in regards to control over node movements or knowledge of the network's future topology. Each host maintains a buffer containing messages. Upon meeting, the two nodes exchange summary vectors to determine which messages held by the other have not been seen before. They then initiate a transfer of new messages. In this way, messages are propagated throughout the network. This method guarantees delivery if a route is available but is expensive in terms of resources since the network is essentially flooded. Attempts to reduce the number of copies of the message are explored in [31] and [36]. Ni et al [31] take a simple approach to reduce the overhead of flooding by only forwarding a copy with some probability p < 1, which is essentially randomized flooding. The Spray-and-Wait solution presented by Spyropoulos et al [36] assigns a replication number to a message and distributes message copies to a number carrying nodes and then waits until a carrying node meets the destination. A number of solutions employ some form of 'probability to deliver' metric in order to further reduce the overhead associated with Epidemic Routing by preferentially routing to nodes deemed most likely to deliver. These metrics are based on either contact history, location information or utility metrics. Burgess et al [4] transmit messages to encountered nodes in the order of probability for delivery, which is based on contact information. However, if the connection lasts long enough, all messages are transmitted, thus turning into standard Epidemic Routing. Acknowledgments are sent to all nodes upon delivery, and the delivered messages are then deleted from the buffers. PRoPHET Routing [24] is also probability-based, using past encounters to predict the probability of meeting a node again, nodes that are encountered frequently have an increased probability whereas older contacts are degraded over time. Additionally, the transitive nature of encounters is exploited where nodes exchange encounter probabilities and the probability of indirectly encountering the destination node is evaluated. Similarly [18] and [37] define probability based on node encounters in order to calculate the cost of the route. [6] and [13] use the so-called 'time elapsed since last encounter' or the 'last encounter age' to route messages to destinations. In order to route a message to a destination, the message is forwarded to the neighbour who encountered the destination more recently than the source and other neighbours. Lebrun et al [20] propose a location-based delay-tolerant routing scheme that uses the trajectories of mobile nodes to predict their future distance to the destination and passes messages to nodes that are moving in the direction of the destination. Leguay et al [21] present a virtual coordinate system where the node coordinates are composed of a set of probabilities, each representing the chance that a node will be found in a specific location. This information is then used to compute the best available route. Musolesi et al [28] introduce a generic method that uses Kalman filters to combine and evaluate the multiple dimensions of a node's context in order to make routing decisions. The context is created from measurements that nodes perform periodically, which can be related to connectivity. The approach only uses a single copy of a message, which is passed from one node to a node with a higher 'delivery metric'. The authors propose passing messages for unknown destinations using a 'default route' which is the 'most mobile' node available. Spyropoulos et al [35] use a combination of random walk and utility-based forwarding. Random walk is used until a node with a sufficiently high utility metric is found after which the utility metric is used to route to the destination node. Our work is distinct in that the SimBet Routing metric is comprised of both a node's centrality and its social similarity. Consequently, if the destination node is unknown to the sending node or its contacts, the message is routed to a structurally more central node where the potential of finding a suitable carrier is dramatically increased. We make no assumptions of control of node movements as in [22, 40] or knowledge of node future movements as in [14, 16, 26]. Unlike multi-copy strategies, we assume the existence of a single copy of each message in the network which reduces resource consumption compared to [31, 36, 38]. We will show that SimBet Routing improves upon encounter-based strategies where direct or indirect encounters may not be available [4, 6, 13, 18, 24, 37].
数据免责声明
页面数据均来自互联网公开来源、合作出版商和通过AI技术自动分析结果,我们不对页面数据的有效性、准确性、正确性、可靠性、完整性和及时性做出任何承诺和保证。若有疑问,可以通过电子邮件方式联系我们:report@aminer.cn