AI helps you reading Science
AI generates interpretation videos
AI extracts and analyses the key points of the paper to generate videos automatically
---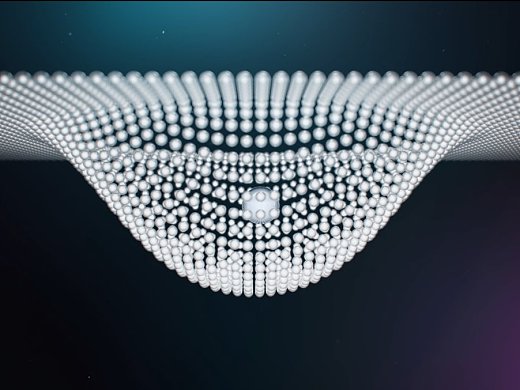 AI Traceability
AI parses the academic lineage of this thesis
---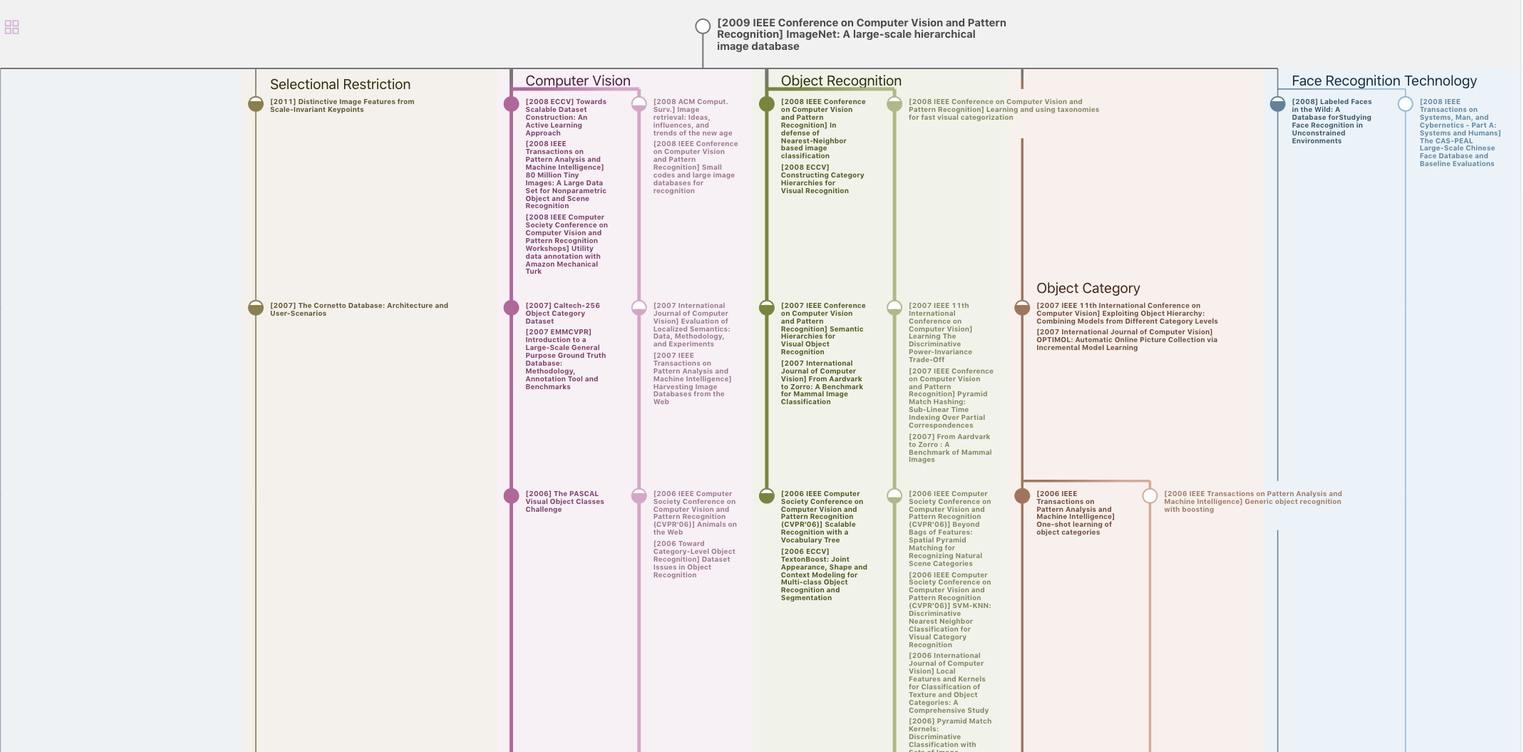 AI Insight
AI extracts a summary of this paper
---
We propose an effective steganalytic scheme based on CNN to detect MP3 steganography algorithms in the entropy code domain
CNN-based Steganalysis of MP3 Steganography in the Entropy Code Domain.

IH&MMSec, pp.55-65, (2018)

Abstract

This paper presents an effective steganalytic scheme based on CNN for detecting MP3 steganography in the entropy code domain. These steganographic methods hide secret messages into the compressed audio stream through Huffman code substitution, which usually achieve high capacity, good security and low computational complexity. First, unli...

More

0
Steganography is the art of embedding secret messages into digital files, which is widely used as a secure method of communication between two parties.
Gao et al [4] and Yan et al [21] presented steganographic algorithms based on Huffman codes substitution respectively, which establishes a mapping relationship between secret messages and Huffman codes.
Yang et al [22] proposed an adaptive MP3 steganographic algorithm using equal length entropy codes substitution (EECS).
A content-aware distortion function is designed to achieve optimal masking effect via the psychoacoustic model in this algorithm, which makes the algorithm more secure than previous methods
Steganography is the art of embedding secret messages into digital files, which is widely used as a secure method of communication between two parties
This paper presents a deep learning based method to detect MP3 steganographic algorithms in the entropy code domain
We propose an effective steganalytic scheme based on CNN to detect MP3 steganography algorithms in the entropy code domain
The performance of the network is optimized via the substitution of activation function, kernel size and other parts which may have the influence on the final accuracy
Experiments demonstrate that our network performs far better than two state-of-the-art handcrafted features
Our network can be used for steganalyzing the equal length entropy codes substitution (EECS) algorithm, an adaptive MP3 steganographic method, which is hard to detect by conventional handcrafted features
4.1 Experimental Setup

To evaluate the performance of the proposed network, a dataset which consists of 22671 stereo WAV audio clips with a sampling rate of 44.1kHz and duration of 10s is constructed.
For the two HCM algorithms, the secret information is embedded in the audio files during the encoding process at the relative embedding rate (RER) of 0.1, 0.3 and 0.5.
The hidden messages in the EECS algorithm is encoded by Syndrome-Trellis Codes (STC), so the relative payload α is used to represent the embedding capacity.
The secret information is embedded at W of 2, 3, 4 and 5, and the constraint height of parity-check matrix is fixed at 7, so that the authors get 20000 cover-stego pairs respectively.
The rest 2671 pairs are left for test in order to compare the network with traditional handcrafted features
As more than 90% of the content of the MP3 compressed bitstream is Huffman code, the codewords are ideal steganography carrier.
The authors propose an effective steganalytic scheme based on CNN to detect MP3 steganography algorithms in the entropy code domain.
Experiments demonstrate that the network performs far better than two state-of-the-art handcrafted features.
The proposed network can be applied to various steganographic algorithms, bitrates, and relative payloads.
The authors' network can be used for steganalyzing the EECS algorithm, an adaptive MP3 steganographic method, which is hard to detect by conventional handcrafted features.
All of the source code and datasets are available via GitHub: https://github.com/Charleswyt/tf_audio_steganalysis
Table1: The percentages (%) of modified points in QMDCT coefficients matrix algorithm for each pre-processing methods (EECS)
Table2: The description, detection accuracy and convergence iterations of each network variant (EECS, Bitrate=128kbps, W=2, the value of iterations is an approximate number, "-" means the network does not converge)
Table3: Detection accuracy (%) of the HCM-Gao algorithm
Table4: Detection accuracy (%) of the HCM-Yan algorithm
Table5: Detection accuracy (%) of the EECS algorithm
Download tables as Excel
This work was supported by National Key Technology R&D Program under 2016YFB0801003, NSFC under U1636102 and U1536105, and National Key Technology R&D Program under 2016QY15Z2500
Bolin Chen, Weiqi Luo, and Haodong Li. 2017. Audio Steganalysis with Convolutional Neural Network. In Proceedings of the 5th ACM Workshop on Information Hiding and Multimedia Security, IH&MMSec 2017, Philadelphia, PA, USA, June 20-22, 2017. 85–90.

Tomáš Filler, Jan Judas, and Jessica J Fridrich. 2010. Minimizing embedding impact in steganography using trellis-coded quantization. In Media Forensics and Security II, part of the IS&T-SPIE Electronic Imaging Symposium, San Jose, CA, USA, January 18-20, 2010, Proceedings. 754105.

Jessica J Fridrich and Jan Kodovsky. 2012. Rich models for steganalysis of digital images. IEEE Trans. Information Forensics and Security 7, 3 (2012), 868–882.

Haiying Gao. 2007. The MP3 steganography algorithm based on Huffman coding. Acta Scientiarum Naturalium Universitatis Sunyatseni 4 (2007), 009.

Hamzeh Ghasemzadeh, Mehdi Tajik Khass, and Meisam Khalil Arjmandi. 2016. Audio steganalysis based on reversed psychoacoustic model of human hearing. Digital signal processing 51 (2016), 133–141.

Xavier Glorot and Yoshua Bengio. 2010. Understanding the difficulty of training deep feedforward neural networks. In Proceedings of the Thirteenth International Conference on Artificial Intelligence and Statistics, AISTATS 2010, Chia Laguna Resort, Sardinia, Italy, May 13-15, 2010. 249–256.

Kaiming He, Xiangyu Zhang, Shaoqing Ren, and Jian Sun. 2016. Deep Residual Learning for Image Recognition. In 2016 IEEE Conference on Computer Vision and Pattern Recognition, CVPR 2016, Las Vegas, NV, USA, June 27-30, 2016. 770–778.

Robert Hegemann, Alexander Leidinger, and RogÃľrio Brito. 199LAME. https://sourceforge.net/projects/lame/files/lame/.

Sergey Ioffe and Christian Szegedy. 2015. Batch normalization: Accelerating deep network training by reducing internal covariate shift. In Proceedings of the 32nd International Conference on Machine Learning, ICML 2015, Lille, France, 6-11 July 2015. 448–456.

Chao Jin, Rangding Wang, and Diqun Yan. 2017. Steganalysis of MP3Stego with low embedding-rate using Markov feature. Multimedia Tools and Applications 76, 5 (2017), 6143–6158.

Diederik Kingma and Jimmy Ba. 2014. Adam: A method for stochastic optimization. CoRR abs/1412.6980 (2014).

Min Lin, Qiang Chen, and Shuicheng Yan. 2013. Network in network. CoRR abs/1312.4400 (2013).

Wei Liu, Shuo-zhong Wang, and Xin-peng Zhang. 2004. Audio watermarking based on partial mp3 encoding. Acta Scientiarum Naturalium Univ. Sunyatseni 43, S2 (2004), 26–33.

Fabien Petitcolas. 2002. MP3Stego. http://www.petitcolas.net/steganography/

Mengyu Qiao, Andrew H Sung, and Qingzhong Liu. 2013. MP3 audio steganalysis. In Information sciences, Vol. 231. 123–134.

Yanzhen Ren, Qiaochu Xiong, and Lina Wang. 2017. A Steganalysis Scheme for AAC Audio Based on MDCT Difference Between Intra and Inter Frame. In Digital Forensics and Watermarking - 16th International Workshop, IWDW 2017, Magdeburg, Germany, August 23-25, 2017, Proceedings. 217–231.

Karen Simonyan and Andrew Zisserman. 2014. Very deep convolutional networks for large-scale image recognition. CoRR abs/1409.1556 (2014).

Wei Wan, Xianfeng Zhao, Wei Huang, and Rennong Sheng. 2012. Steganalysis of MP3Stego based on Huffman table distribution and recording. Journal of Graduate University of Chinese Academy of Science 29, 1 (2012), 118–124.

Andreas Westfeld and Andreas Pfitzmann. 1999. Attacks on steganographic systems. In Information Hiding, Third International Workshop, IH'99, Dresden, Germany, September 29 - October 1, 1999, Proceedings. 61–76.

Diqun Yan and Rangding Wang. 2014. Detection of MP3Stego exploiting recompression calibration-based feature. Multimedia tools and applications 72, 1 (2014), 865–878.

Diqun Yan, Rangding Wang, and Li-Guang ZHANG. 2011. A high capacity MP3 steganography based on Huffman coding. Journal of Sichuan University (Natural Science Edition) 6 (2011), 013.
数据免责声明
页面数据均来自互联网公开来源、合作出版商和通过AI技术自动分析结果,我们不对页面数据的有效性、准确性、正确性、可靠性、完整性和及时性做出任何承诺和保证。若有疑问,可以通过电子邮件方式联系我们:report@aminer.cn