AI helps you reading Science
AI generates interpretation videos
AI extracts and analyses the key points of the paper to generate videos automatically
---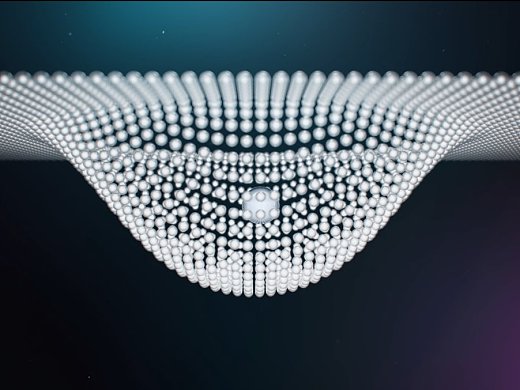 AI Traceability
AI parses the academic lineage of this thesis
---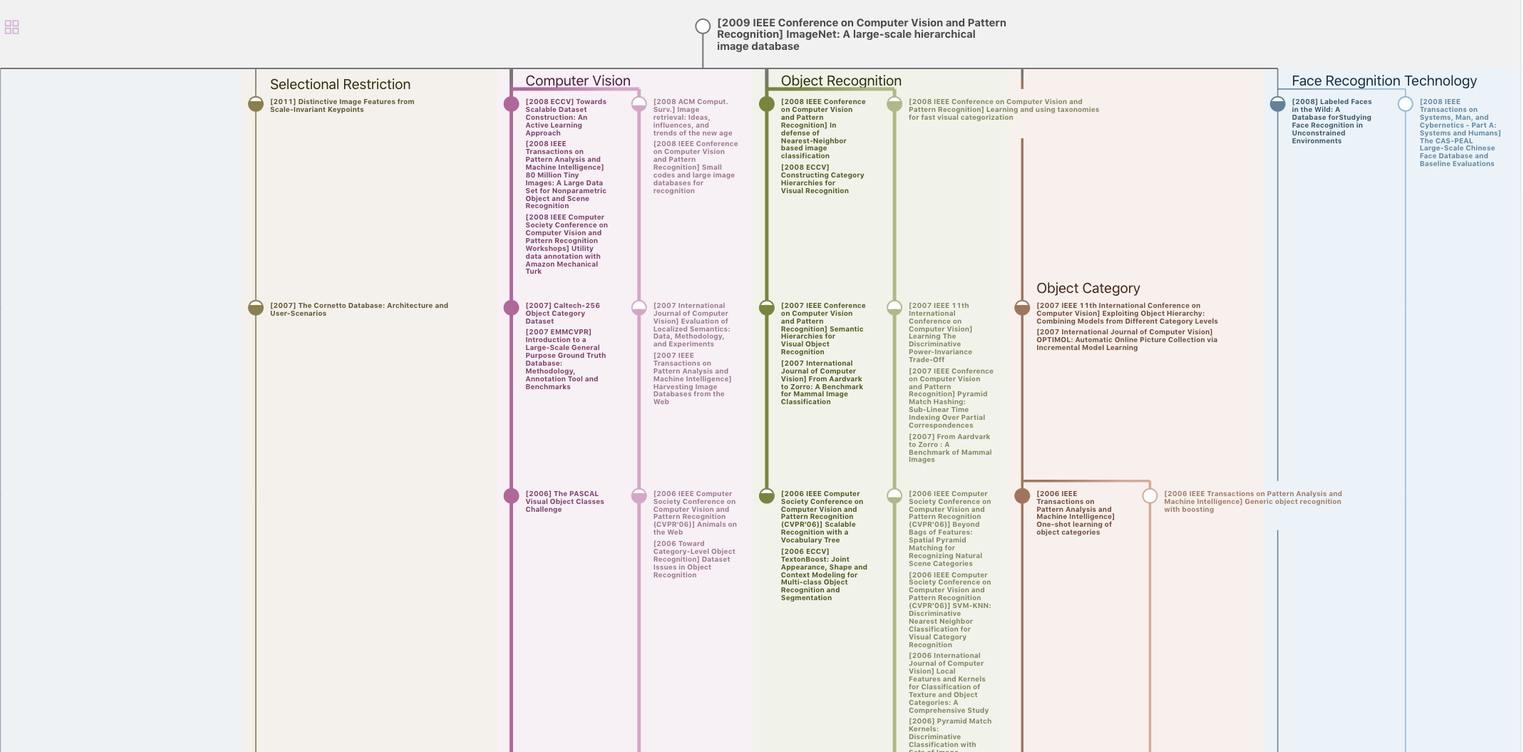 AI Insight
AI extracts a summary of this paper
---
Intuitive definition of diversity as the problem of selecting a minimum representative subset S of a result P, such that each object in P is represented by a similar object in S and that the objects included in S are not similar to each other
DisC diversity: result diversification based on dissimilarity and coverage

PVLDB, no. 1 (2013): 13-24

Abstract

Recently, result diversification has attracted a lot of attention as a means to improve the quality of results retrieved by user queries. In this paper, we propose a new, intuitive definition of diversity called DisC diversity. A DisC diverse subset of a query result contains objects such that each object in the result is represented by a...

More

0
Result diversification has attracted considerable attention as a means of enhancing the quality of query results presented to users (e.g.,[26, 32]).
Given P, the authors select a representative subset S ⊆ P to be presented to the user such that: (i) all objects in P are similar with at least one object in S and (ii) no two objects in S are similar with each other.
The first condition ensures that all objects in P are represented, or covered, by at least one object in the selected subset.
The second condition ensures that the selected objects of P are dissimilar.
The authors call the set S r-Dissimilar and Covering subset or r-DisC diverse subset
Result diversification has attracted considerable attention as a means of enhancing the quality of query results presented to users (e.g.,[26, 32])
We provide theoretical upper bounds for the size of the diverse subsets produced by our algorithms for computing DisC diverse subsets as well as for their zooming counterparts
Rather than providing polynomial approximation bounds for DisC diversity, we focus on the efficient computation of non-minimum but small DisC diverse subsets
We proposed a novel, intuitive definition of diversity as the problem of selecting a minimum representative subset S of a result P, such that each object in P is represented by a similar object in S and that the objects included in S are not similar to each other
Since locating minimum r-DisC diverse subsets is an NP-hard problem, we introduced heuristics for computing approximate solutions, including incremental ones for zooming, and provided corresponding theoretical bounds
We presented an efficient implementation based on spatial indexing
Results from Graph Theory

The properties of independent and dominating subsets have been extensively studied.
The Minimum Independent Dominating Set Problem has been shown to have some of the strongest negative approximation results: in the general case, it cannot be approximated in polynomial time within a factor of n1−ǫ for any ǫ > 0 unless P = N P [17].
Rather than providing polynomial approximation bounds for DisC diversity, the authors focus on the efficient computation of non-minimum but small DisC diverse subsets.
Allowing the dominating set to be connected has an impact on the complexity of the problem and allows different algorithms to be designed
SUMMARY AND FUTURE WORK

In this paper, the authors proposed a novel, intuitive definition of diversity as the problem of selecting a minimum representative subset S of a result P, such that each object in P is represented by a similar object in S and that the objects included in S are not similar to each other.
Similarity is modeled by a radius r around each object.
The authors call such subsets r-DisC diverse subsets of P.
Since locating minimum r-DisC diverse subsets is an NP-hard problem, the authors introduced heuristics for computing approximate solutions, including incremental ones for zooming, and provided corresponding theoretical bounds.
The authors presented an efficient implementation based on spatial indexing
Table1: Input parameters
Table2: Algorithms
Table3: Solution size. (a) Uniform (2D - 10000 objects)
Download tables as Excel
Other Diversity Definitions: Diversity has recently attracted a lot of attention as a means of enhancing user satisfaction [27, 4, 16, 6]. Diverse results have been defined in Jaccard Distance

0 0.06 0.05 0.04 0.03 0.02 0.01 radius Greedy−DisC (r) − Greedy−DisC (r') Greedy−DisC (r) − Basic−Zoom−In (r') Greedy−DisC (r) − Greedy−Zoom−In (r')

0 0.01 0.0075 0.005 0.0025 0.001 radius Greedy−DisC (r) − Greedy−DisC (r') Greedy−DisC (r) − Basic−Zoom−In (r') Greedy−DisC (r) − Greedy−Zoom−In (r') Greedy−DisC Basic−Zoom−Out

Greedy−Zoom−Out (a)

Greedy−Zoom−Out (b)

Greedy−Zoom−Out (c)

0 0.02 0.03 0.04 0.05 0.06 0.07 radius

Greedy−DisC Basic−Zoom−Out Greedy−Zoom−Out (a) Greedy−Zoom−Out (b) Greedy−Zoom−Out (c)
Drosou was supported by the ESF and Greek national funds through the NSRF - Research Funding Program: "Heraclitus II"
Pitoura was supported by the project "InterSocial" financed by the European Territorial Cooperation Operational Program "Greece - Italy" 2007-2013, co-funded by the ERDF and national funds of Greece and Italy
Acme digital cameras database. http://acme.com/digicams.

Greek cities dataset. http://www.rtreeportal.org.

R. Boim, T. Milo, and S. Novgorodov. Diversification and refinement in collaborative filtering recommender. In CIKM, 2011.

A. Borodin, H. C. Lee, and Y. Ye. Max-sum diversifcation, monotone submodular functions and dynamic updates. In PODS, 2012.

M. Chlebık and J. Chlebıkova. Approximation hardness of dominating set problems in bounded degree graphs. Inf. Comput., 206(11), 2008.

B. N. Clark, C. J. Colbourn, and D. S. Johnson. Unit disk graphs. Discrete Mathematics, 86(1-3), 1990.

C. L. A. Clarke, M. Kolla, G. V. Cormack, O. Vechtomova, A. Ashkan, S. Buttcher, and I. MacKinnon. Novelty and diversity in information retrieval evaluation. In SIGIR, 2008.

M. Drosou and E. Pitoura. DisC diversity: Result diversification based on dissimilarity and coverage, Technical Report. University of Ioannina, 2012.

E. Erkut, Y. Ulkusal, and O. Yenicerioglu. A comparison of p-dispersion heuristics. Computers & OR, 21(10), 1994.

M. R. Garey and D. S. Johnson. Computers and Intractability: A Guide to the Theory of NP-Completeness. W. H. Freeman, 1979.

M. M. Halldorsson. Approximating the minimum maximal independence number. Inf. Process. Lett., 46(4), 1993.

A. Jain, P. Sarda, and J. R. Haritsa. Providing diversity in k-nearest neighbor query results. In PAKDD, 2004.

E. Minack, W. Siberski, and W. Nejdl. Incremental diversification for very large sets: a streaming-based approach. In SIGIR, 2011.

D. Panigrahi, A. D. Sarma, G. Aggarwal, and A. Tomkins. Online selection of diverse results. In WSDM, 2012.

Y. Tao, L. Ding, X. Lin, and J. Pei. Distance-based representative skyline. In ICDE, pages 892–903, 2009.

M. T. Thai, F. Wang, D. Liu, S. Zhu, and D.-Z. Du. Connected dominating sets in wireless networks with different transmission ranges. IEEE Trans. Mob. Comput., 6(7), 2007.

M. T. Thai, N. Zhang, R. Tiwari, and X. Xu. On approximation algorithms of k-connected m-dominating sets in disk graphs. Theor. Comput. Sci., 385(1-3), 2007.

C. J. Traina, A. J. M. Traina, C. Faloutsos, and B. Seeger. Fast indexing and visualization of metric data sets using slim-trees. IEEE Trans. Knowl. Data Eng., 14(2), 2002.

E. Vee, U. Srivastava, J. Shanmugasundaram, P. Bhat, and S. Amer-Yahia. Efficient computation of diverse query results. In ICDE, 2008.

M. R. Vieira, H. L. Razente, M. C. N. Barioni, M. Hadjieleftheriou, D. Srivastava, C. Traina, and V. J. Tsotras. On query result diversification. In ICDE, 2011.

K. Xing, W. Cheng, E. K. Park, and S. Rotenstreich. Distributed connected dominating set construction in geometric k-disk graphs. In ICDCS, 2008.

C. Yu, L. V. S. Lakshmanan, and S. Amer-Yahia. It takes variety to make a world: diversification in recommender systems. In EDBT, 2009.

P. Zezula, G. Amato, V. Dohnal, and M. Batko. Similarity Search - The Metric Space Approach. Springer, 2006.

M. Zhang and N. Hurley. Avoiding monotony: improving the diversity of recommendation lists. In RecSys, 2008.
数据免责声明
页面数据均来自互联网公开来源、合作出版商和通过AI技术自动分析结果,我们不对页面数据的有效性、准确性、正确性、可靠性、完整性和及时性做出任何承诺和保证。若有疑问,可以通过电子邮件方式联系我们:report@aminer.cn