AI helps you reading Science
AI generates interpretation videos
AI extracts and analyses the key points of the paper to generate videos automatically
---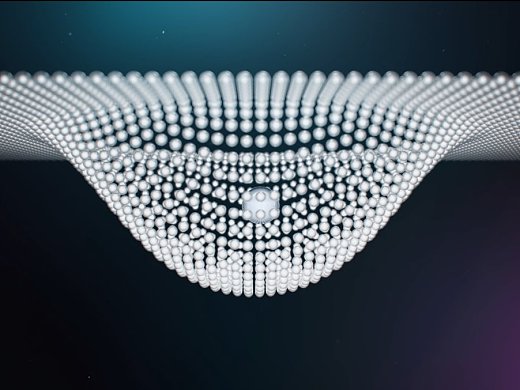 AI Traceability
AI parses the academic lineage of this thesis
---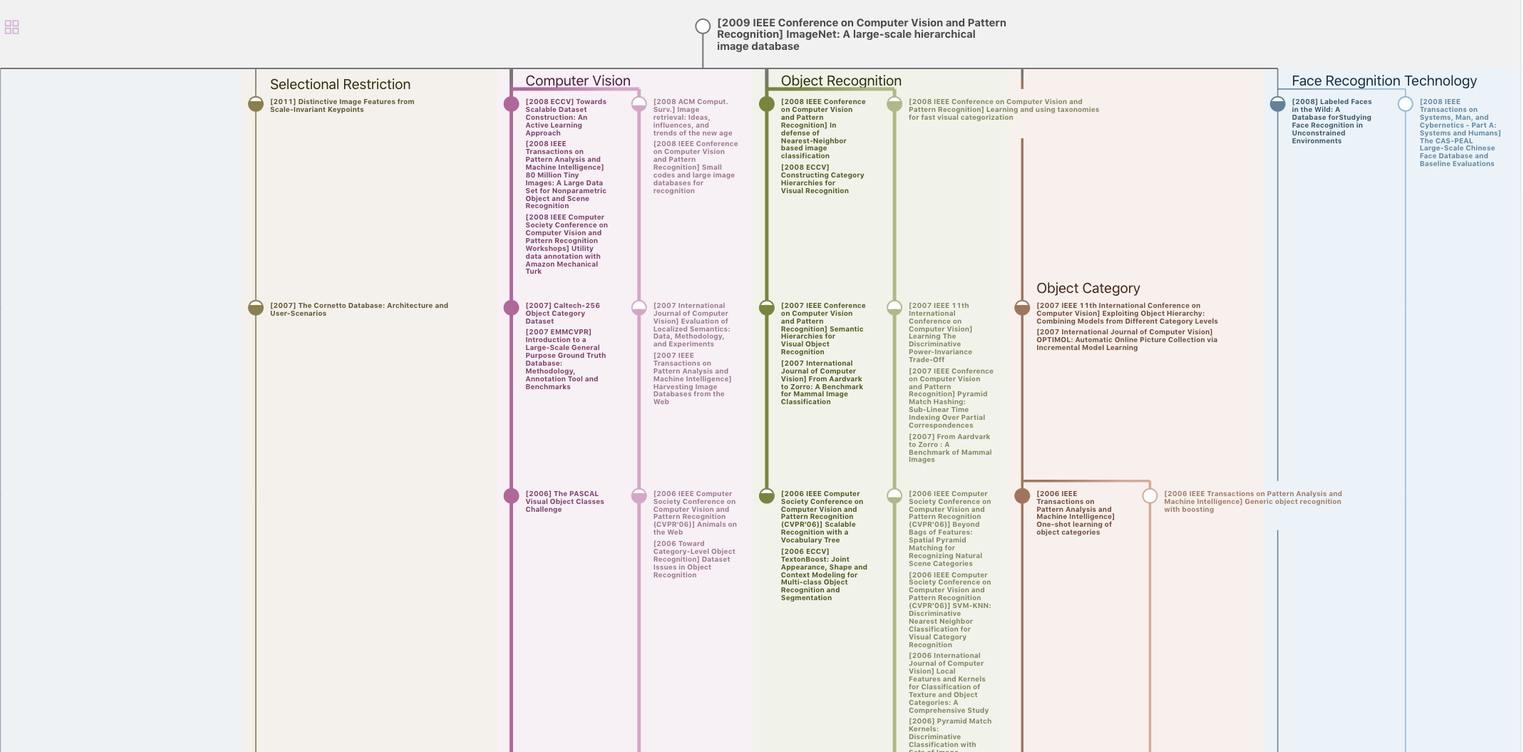 AI Insight
AI extracts a summary of this paper
---
We have shown that full, rigorous, formal verification is practically achievable for operating system microkernels with very reasonable effort compared to traditional development methods
seL4: formal verification of an OS kernel

SOSP, pp.207-220, (2009)

Abstract

Complete formal verification is the only known way to guarantee that a system is free of programming errors. We present our experience in performing the formal, machine-checked verification of the seL4 microkernel from an abstract specification down to its C implementation. We assume correctness of compiler, assembly code, and hardware, a...

More

0
The security and reliability of a computer system can only be as good as that of the underlying operating system (OS) kernel.
As a consequence, when security or reliability is paramount, the usual approach is to reduce the amount of privileged code, in order to minimise the exposure to bugs.
The Common Criteria [66] at the strictest evaluation level requires the system under evaluation to have a "simple" design
The security and reliability of a computer system can only be as good as that of the underlying operating system (OS) kernel
We present the design of seL4, discuss the methodologies we used, and provide an overview of the approach used in the formal verification from high-level specification to the C implementation
We have evaluated the performance of seL4 by comparing inter-process communication performance with L4, which has a long history of data points to draw upon [47]
We have presented our experience in formally verifying seL4
We have shown that full, rigorous, formal verification is practically achievable for operating system microkernels with very reasonable effort compared to traditional development methods
We have not invested significant effort into optimisation, we have shown that optimisations are possible and that performance does not need to be sacrificed for verification
Memory management in seL4 is explicit: both in-kernel objects and virtual address spaces are protected and managed via capabilities.
Physical memory is initially represented by untyped capabilities, which can be subdivided or retyped into kernel objects such as page tables, thread control blocks, CNodes, endpoints, and frames.
The model guarantees all memory allocation in the kernel is explicit and authorised.
Initial development of seL4, and all verification work, was done for an ARMv6-based platform, with a subsequent port of the kernel to x86
Even though the code size of this change was small, the comparative amount of conceptual cross-cutting was huge.
The authors have presented the experience in formally verifying seL4. The authors have shown that full, rigorous, formal verification is practically achievable for OS microkernels with very reasonable effort compared to traditional development methods.

the authors have not invested significant effort into optimisation, the authors have shown that optimisations are possible and that performance does not need to be sacrificed for verification.
The authors observed a confluence of design principles from the formal methods and the OS side, leading to design decisions such as an event-based kernel that is mostly non-preemptable and uses interrupt polling.
These decisions made the kernel design simpler and easier to verify without sacrificing performance.
Evidence suggests that taking the detour via a Haskell prototype increased the productivity even without considering verification
Table1: Code and proof statistics
Download tables as Excel
We briefly summarise the literature on OS verification. Klein [40] provides a comprehensive overview.

The first serious attempts to verify an OS kernel were in the late 1970s UCLA Secure Unix [67] and the Provably Secure Operating System (PSOS) [24]. Our approach mirrors the UCLA effort in using refinement and defining functional correctness as the main property to prove. The UCLA project managed to finish 90 % of their specification and 20 % of their proofs in 5 py. They concluded that invariant reasoning dominated the proof effort, which we found confirmed in our project.
We also would like to acknowledge the contribution of the former team members on this verification project: Jeremy Dawson, Jia Meng, Catherine Menon, and David Tsai. NICTA is funded by the Australian Government as represented by the Department of Broadband, Communications and the Digital Economy and the Australian Research Council through the ICT Centre of Excellence program
M. Accetta, R. Baron, W. Bolosky, D. Golub, R. Rashid, A. Tevanian, and M. Young. Mach: A new kernel foundation for UNIX development. In 1986 Summer USENIX, pages 93–112, 1986.

E. Alkassar, M. Hillebrand, D. Leinenbach, N. Schirmer, A. Starostin, and A. Tsyban. Balancing the load — leveraging a semantics stack for systems verification. JAR, 42(2–4), 2009.

E. Alkassar, N. Schirmer, and A. Starostin. Formal pervasive verification of a paging mechanism. In C. R. Ramakrishnan and J. Rehof, editors, Tools and Alg. for the Construction and Analysis of Systems (TACAS), volume 4963 of LNCS, pages 109–123.

J. Alves-Foss, P. W. Oman, C. Taylor, and S. Harrison. The MILS architecture for high-assurance embedded systems. Int. J. Emb. Syst., 2:239–247, 2006.

M. Archer, E. Leonard, and M. Pradella. Analyzing security-enhanced Linux policy specifications. In POLICY '03: Proc. 4th IEEE Int. WS on Policies for Distributed Systems and Networks, pages 158–169. IEEE Computer Society, 2003.

T. Ball and S. K. Rajamani. SLIC: A specification language for interface checking. Technical Report MSR-TR-2001-21, Microsoft Research, 2001.

B. N. Bershad, S. Savage, P. Pardyak, E. G. Sirer, M. E. Fiuczynski, D. Becker, C. Chambers, and S. Eggers. Extensibility, safety and performance in the SPIN operating system. In 15th SOSP, Dec 1995.

W. R. Bevier. Kit: A study in operating system verification. IEEE Transactions on Software Engineering, 15(11):1382–1396, 1989.

W. R. Bevier and L. Smith. A mathematical model of the Mach kernel: Atomic actions and locks. Technical Report 89, Computational Logic Inc., Apr 1993.

I. T. Bowman, R. C. Holt, and N. V. Brewster. Linux as a case study: its extracted software architecture. In ICSE '99: Proc. 21st Int. Conf. on Software Engineering, pages 555–563. ACM, 1999. Elsevier, Jun 2009.

[13] D. Cock. Bitfields and tagged unions in C: Verification through automatic generation. In B. Beckert and G. Klein, editors, VERIFY'08, volume 372 of CEUR Workshop Proceedings, pages 44–55, Aug 2008.

[14] D. Cock, G. Klein, and T. Sewell. Secure microkernels, state monads and scalable refinement. In O. A. Mohamed, C. Munoz, and S. Tahar, editors, 21st TPHOLs, volume 5170 of LNCS, pages 167–182. Springer, Aug 2008.

[15] B. Cook, A. Gotsman, A. Podelski, A. Rybalchenko, and M. Y. Vardi. Proving that programs eventually do something good. In 34th POPL. ACM, 2007.

[16] J. Criswell, A. Lenharth, D. Dhurjati, and V. Adve. Secure virtual architecture: A safe execution environment for commodity operating systems. In 16th SOSP, pages 351–366, Oct 2007.

[18] W.-P. de Roever and K. Engelhardt. Data Refinement: Model-Oriented Proof Methods and their Comparison. Number 47 in Cambridge Tracts in Theoretical Computer Science. Cambridge University Press, 1998.

[19] P. Derrin, K. Elphinstone, G. Klein, D. Cock, and M. M. T. Chakravarty. Running the manual: An approach to high-assurance microkernel development. In ACM SIGPLAN Haskell WS, Sep 2006.

[20] D. Elkaduwe, P. Derrin, and K. Elphinstone. Kernel design for isolation and assurance of physical memory. In 1st IIES, pages 35–40. ACM SIGOPS, Apr 2008.

[21] D. Elkaduwe, G. Klein, and K. Elphinstone. Verified protection model of the seL4 microkernel. In J. Woodcock and N. Shankar, editors, VSTTE 2008 — Verified Softw.: Theories, Tools & Experiments, volume 5295 of LNCS, pages 99–114. Springer, Oct 2008.

[22] K. Elphinstone, G. Klein, P. Derrin, T. Roscoe, and G. Heiser. Towards a practical, verified kernel. In 11th HotOS, pages 117–122, May 2007.

[23] M. Fahndrich, M. Aiken, C. Hawblitzel, O. Hodson, G. C. Hunt, J. R. Larus, and S. Levi. Language support for fast and reliable message-based communication in Singularity OS. In 1st EuroSys Conf., pages 177–190, Apr 2006.

[24] R. J. Feiertag and P. G. Neumann. The foundations of a provably secure operating system (PSOS). In AFIPS Conf. Proc., 1979 National Comp. Conf., Jun 1979.

[25] B. Ford, M. Hibler, J. Lepreau, R. McGrath, and P. Tullmann. Interface and execution models in the Fluke kernel. In 3rd OSDI. USENIX, Feb 1999.

[26] T. Garfinkel, B. Pfaff, J. Chow, M. Rosenblum, and D. Boneh. Terra: A virtual machine-based platform for trusted computing. In 19th SOSP, Oct 2003.

[27] Green Hills Software, Inc. INTEGRITY-178B separation kernel security target version 1.0. http://www.niap-ccevs.org/cc-scheme/st/st vid10119-st.pdf, 2008.

[28] Greenhills Software, Inc. Integrity real-time operating system. http://www.ghs.com/products/rtos/integrity.html, 2008.

[29] J. D. Guttman, A. L. Herzog, J. D. Ramsdell, and C. W. Skorupka. Verifying information flow goals in security-enhanced Linux. Journal of Computer Security, 13(1):115–134, 2005.

[30] J. T. Haigh and W. D. Young. Extending the noninterference version of MLS for SAT. IEEE Trans. on Software Engineering, 13(2):141–150, 1987.

[31] D. S. Hardin, E. W. Smith, and W. D. Young. A robust machine code proof framework for highly secure applications. In ACL2'06: Proc. Int. WS on the ACL2 theorem prover and its applications. ACM, 2006.

[33] C. L. Heitmeyer, M. Archer, E. I. Leonard, and J. McLean. Formal specification and verification of data separation in a separation kernel for an embedded system. In CCS '06: Proc. 13th Conf. on Computer and Communications Security, pages 346–355. ACM, 2006.

[34] T. A. Henzinger, R. Jhala, R. Majumdar, and G. Sutre. Software verification with Blast. In SPIN'03, Workshop on Model Checking Software, 2003.

[35] M. Hohmuth, M. Peter, H. Hartig, and J. S. Shapiro. Reducing TCB size by using untrusted components — small kernels versus virtual-machine monitors. In 11th SIGOPS Eur. WS, Sep 2004.

[36] M. Hohmuth and H. Tews. The VFiasco approach for a verified operating system. In 2nd PLOS, Jul 2005.

[37] Iguana. http://www.ertos.nicta.com.au/software/kenge/iguana-project/latest/.

[38] Information Assurance Directorate. U.S. Government Protection Profile for Separation Kernels in Environments Requiring High Robustness, Jun 2007. Version 1.03. http://www.niap-ccevs.org/cc-scheme/pp/pp.cfm/id/pp skpp hr v1.03/.

[39] ISO/IEC. Programming languages — C. Technical Report 9899:TC2, ISO/IEC JTC1/SC22/WG14, May 2005.

[41] G. Klein, P. Derrin, and K. Elphinstone. Experience report: seL4 — formally verifying a high-performance microkernel. In 14th ICFP, Aug 2009.

[42] R. Kolanski and G. Klein. Types, maps and separation logic. In S. Berghofer, T. Nipkow, C. Urban, and M. Wenzel, editors, Proc. TPHOLs'09, volume 5674 of LNCS. Springer, 2009.

[43] L4HQ. http://l4hq.org/arch/arm/.

[44] X. Leroy. Formal certification of a compiler back-end, or: Programming a compiler with a proof assistant. In J. G. Morrisett and S. L. P. Jones, editors, 33rd POPL, pages 42–54. ACM, 2006.

[47] J. Liedtke, K. Elphinstone, S. Schonberg, H. Hartig, G. Heiser, N. Islam, and T. Jaeger. Achieved IPC performance (still the foundation for extensibility). In 6th HotOS, pages 28–31, May 1997.

[48] W. B. Martin, P. White, A. Goldberg, and F. S. Taylor. Formal construction of the mathematically analyzed separation kernel. In ASE '00: Proc. 15th IEEE Int. Conf. on Automated software engineering, pages 133–141. IEEE Computer Society, 2000.

[49] Z. Ni, D. Yu, and Z. Shao. Using XCAP to certify realistic system code: Machine context management. In Proc. TPHOLs'07, volume 4732 of LNCS, pages 189–206. Springer, Sep 2007.

[50] T. Nipkow, L. Paulson, and M. Wenzel. Isabelle/HOL — A Proof Assistant for Higher-Order Logic, volume 2283 of LNCS. Springer, 2002.

[51] OKL4 web site. http://okl4.org.

[52] T. Perrine, J. Codd, and B. Hardy. An overview of the kernelized secure operating system (KSOS). In Proceedings of the Seventh DoD/NBS Computer Security Initiative Conference, pages 146–160, Sep 1984.

[55] O. Saydjari, J. Beckman, and J. Leaman. Locking computers securely. In 10th National Computer Security Conference, pages 129–141, Sep 1987.

[56] A. Seshadri, M. Luk, N. Qu, and A. Perrig. SecVisor: A tiny hypervisor to provide lifetime kernel code integrity for commodity OSes. In 16th SOSP, pages 335–350, Oct 2007.

[57] J. S. Shapiro, D. F. Faber, and J. M. Smith. State caching in the EROS kernel—implementing efficient orthogonal peristence in a pure capability system. In 5th IWOOOS, pages 89–100, Nov 1996.

[58] J. S. Shapiro, J. M. Smith, and D. J. Farber. EROS: A fast capability system. In 17th SOSP, Dec 1999.

[59] L. Singaravelu, C. Pu, H. Hartig, and C. Helmuth. Reducing TCB complexity for security-sensitive applications: Three case studies. In 1st EuroSys Conf., pages 161–174, Apr 2006.

[60] R. Spencer, S. Smalley, P. Loscocco, M. Hibler, D. Andersen, and J. Lepreau. The Flask security architecture: System support for diverse security policies. In 8th USENIX Security Symp., Aug 1999.

[61] H. Tews, T. Weber, and M. Volp. A formal model of memory peculiarities for the verification of low-level operating-system code. In R. Huuck, G. Klein, and B. Schlich, editors, Proc. 3rd Int. WS on Systems Software Verification (SSV'08), volume 217 of ENTCS, pages 79–96. Elsevier, Feb 2008.

[63] H. Tuch. Formal verification of C systems code: Structured types, separation logic and theorem proving. JAR, 42(2–4):125–187, 2009.

[64] H. Tuch, G. Klein, and G. Heiser. OS verification — now! In 10th HotOS, pages 7–12. USENIX, Jun 2005.

[65] H. Tuch, G. Klein, and M. Norrish. Types, bytes, and separation logic. In M. Hofmann and M. Felleisen, editors, 34th POPL, pages 97–108, Jan 2007.

[66] US National Institute of Standards. Common Criteria for IT Security Evaluation, 1999. ISO Standard 15408. http://csrc.nist.gov/cc/.

[67] B. J. Walker, R. A. Kemmerer, and G. J. Popek. Specification and verification of the UCLA Unix security kernel. CACM, 23(2):118–131, 1980.

[68] D. A. Wheeler. SLOCCount. http://www.dwheeler.com/sloccount/, 2001.

[69] A. Whitaker, M. Shaw, and S. D. Gribble. Scale and performance in the Denali isolation kernel. In 5th OSDI, Dec 2002.

[70] S. Winwood, G. Klein, T. Sewell, J. Andronick, D. Cock, and M. Norrish. Mind the gap: A verification framework for low-level C. In S. Berghofer, T. Nipkow, C. Urban, and M. Wenzel, editors, Proc. TPHOLs'09, volume 5674.
数据免责声明
页面数据均来自互联网公开来源、合作出版商和通过AI技术自动分析结果,我们不对页面数据的有效性、准确性、正确性、可靠性、完整性和及时性做出任何承诺和保证。若有疑问,可以通过电子邮件方式联系我们:report@aminer.cn