AI helps you reading Science
AI generates interpretation videos
AI extracts and analyses the key points of the paper to generate videos automatically
---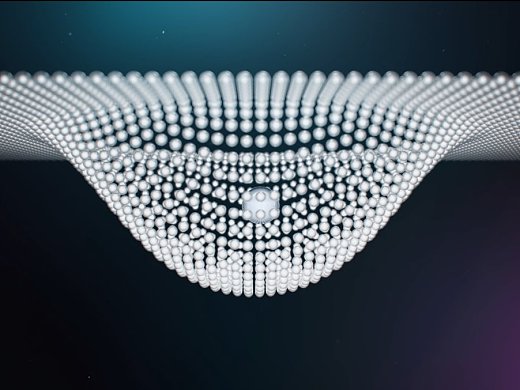 AI Traceability
AI parses the academic lineage of this thesis
---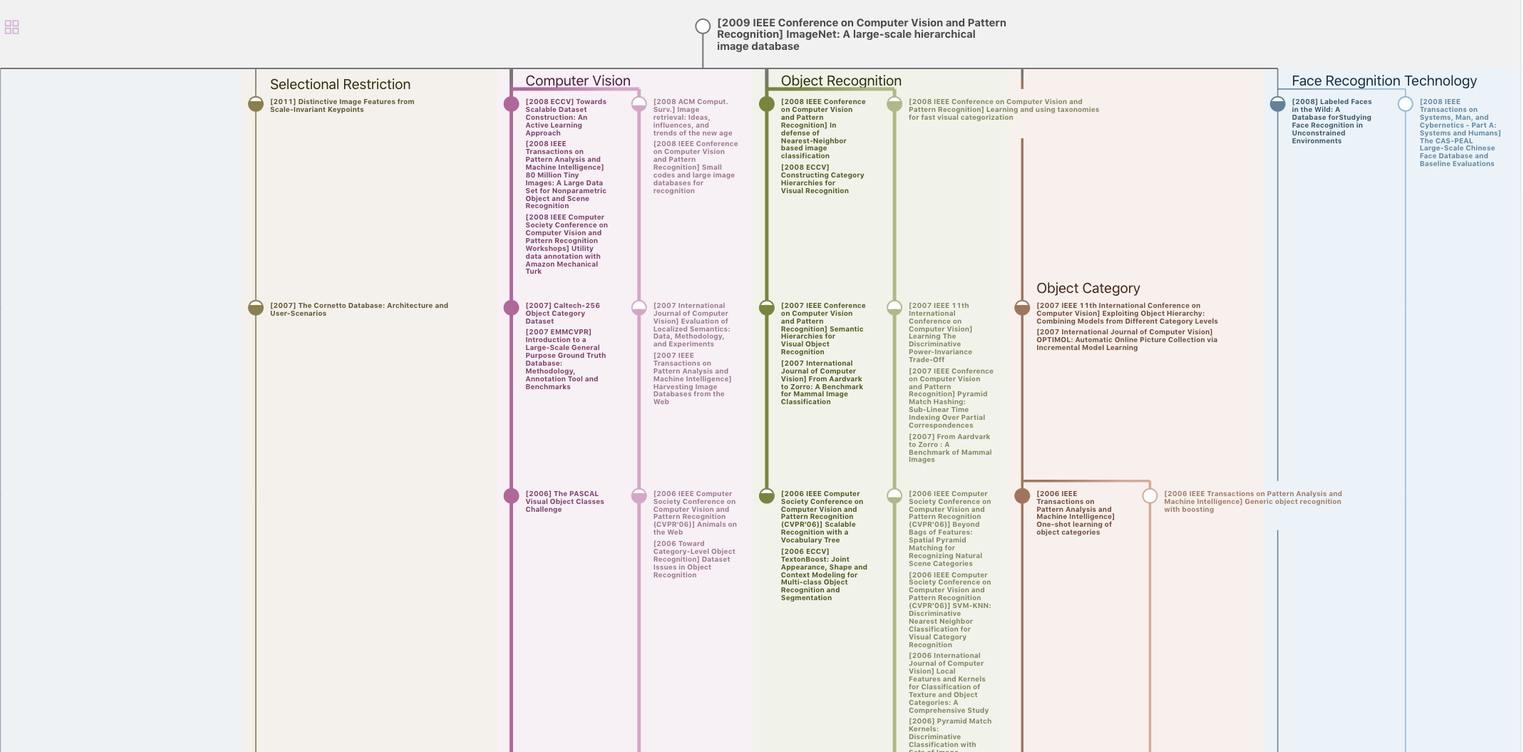 AI Insight
AI extracts a summary of this paper
---
We demonstrate that such models can help provide answers that are both more meaningful, and, by introducing approximations with probabilistic confidences, significantly more efficient to compute in both time and energy
Model-Driven Data Acquisition in Sensor Networks

VLDB, pp.588-599, (2004)

Abstract

Declarative queries are proving to be an attractive paradigm for in- teracting with networks of wireless sensors. The metaphor that "the sensornet is a database" is problematic, however, because sensors do not exhaustively represent the data in the real world. In order to map the raw sensor readings onto physical reality, a model of that ...

More

0
Database technologies are beginning to have a significant impact in the emerging area of wireless sensor networks.
The sensornet community has embraced declarative queries as a key programming paradigm for large sets of sensors.
This is seen in academia in the calls for papers for leading conferences and workshops in the sensornet area [2, 1], and in a number of prior research publications ([21],[30],[17], etc).
To republish, requires a fee and/or special permission from the Endowment
Database technologies are beginning to have a significant impact in the emerging area of wireless sensor networks
We present encouraging results on real-world sensornet trace data, demonstrating the advantages that models offer for queries over sensor networks
We report results for two sets of query workloads: Value Queries: The main type of queries that we anticipate users would run on a such a system are queries asking to report the sensor readings at all the sensors, within a specified error bound with a specified confidence δ, indicating that no more than a fraction 1 − δ of the readings should deviate from their true value by
We proposed a novel architecture for integrating a database system with a correlation-aware probabilistic model
BBQ, we see our general architecture as the proper platform for answering queries and interpreting data from real world environments like sensornets, as conventional database technology is poorly equipped to deal with lossiness, noise, and non-uniformity inherent in such environments
BBQ is used to build a model of the training data.
This model includes a transition model for each hour of the day, based on Kalman filters described in Example 3.3 above.
After executing the generated observation plan over the network, BBQ updates the model with the observed values from the test data and compares predicted values for non-observed readings to the test data from that hour
The authors measure the performance of BBQ on several real world data sets. The authors' goal is to demonstrate that BBQ provides the ability to efficiently execute approximate queries with user-specifiable confidences. 5.1 Data sets

The authors' results are based on running experiments over two realworld data sets that the authors have collected during the past few months using TinyDB.
The first data set, garden, is a one month trace of 83,000 readings from 11 sensors in a single redwood tree at the UC Botanical Garden in Berkeley
In this case, sensors were placed at 4 different altitudes in the tree, where they collected collected light, humidity, temperature, and voltage readings once every 5 minutes.
The second data set, lab, is a trace of readings from 54 sensors in the Intel Research, Berkeley lab
These sensors collected light, humidity, temperature and voltage readings, as well as network connectivity information that makes it possible to reconstruct the network topology.
The data consists of 8 days of readings; the authors use the first 6 days for training, and the last 2 for generating test traces
The authors proposed a novel architecture for integrating a database system with a correlation-aware probabilistic model.
Rather than directly querying the sensor network, the authors build a model from stored and current readings, and answer SQL queries by consulting the model.
BBQ, the authors see the general architecture as the proper platform for answering queries and interpreting data from real world environments like sensornets, as conventional database technology is poorly equipped to deal with lossiness, noise, and non-uniformity inherent in such environments
Table1: Summary of Power Requirements of Crossbow MTS400 Sensorboard (From [<a class="ref-link" id="c20" href="#r20">20</a>]). Certain sensors, such as solar radiation and humidity (which includes a temperature sensor) require about a second per sample, explaining their high per-sample energy cost
Download tables as Excel
There has been substantial work on approximate query processing in the database community, often using model-like synopses for query answering much as we rely on probabilistic models. For example, the AQUA project [12, 10, 11] proposes a number of sampling-based synopses that can provide approximate answers to a variety of queries using a fraction of the total data in a database. As with BBQ, such answers typically include tight bounds on the correctness of answers. AQUA, however, is designed to work in an environment where it is possible to generate an independent random sample of data (something that is quite tricky to do in sensor networks, as losses are correlated and communicating random samples may require the participation of a large part of the network). AQUA also does not exploit correlations, which means that it lacks the predictive power of representations based on probabilistic models. [7, 9] propose exploiting data correlations through use of graphical model techniques for approximate query processing, but neither provide any guarantees in the answers returned. Recently, Considine et al have shown that sketch based approximation techniques can be applied in sensor networks [17].
∗This work was supported by Intel Corporation, and by NSF under the grant IIS-0205647
IPSN 2004 Call for Papers. http://ipsn04.cs.uiuc.edu/call_for_papers.html.

SenSys 2004 Call for Papers. http://www.cis.ohio-state.edu/sensys04/.

R. Cheng, D. V. Kalashnikov, and S. Prabhakar. Evaluating probabilistic queries over imprecise data. In SIGMOD, 2003.

M. Chu, H. Haussecker, and F. Zhao. Scalable information-driven sensor querying and routing for ad hoc heterogeneous sensor networks. In Journal of High Performance Computing Applications., 2002.

R. Cowell, P. Dawid, S. Lauritzen, and D. Spiegelhalter. Probabilistic Networks and Expert Systems. Spinger, New York, 1999.

Crossbow, Inc. Wireless sensor networks. http://www.xbow.com/Products/Wireless_Sensor_Networks.htm.

A. Deshpande, M. Garofalakis, and R. Rastogi. Independence is Good: Dependency-Based Histogram Synopses for High-Dimensional Data. In SIGMOD, May 2001.

A. Desphande, C. Guestrin, W. Hong, and S. Madden. Exploiting correlated attributes in acquisitional query processing. Technical report, Intel-Research, Berkeley, 2004.

L. Getoor, B. Taskar, and D. Koller. Selectivity estimation using probabilistic models. In SIGMOD, May 2001.

P. B. Gibbons. Distinct sampling for highly-accurate answers to distinct values queries and event reports. In Proc. of VLDB, Sept 2001.

P. B. Gibbons and M. Garofalakis. Approximate query processing: Taming the terabytes (tutorial), September 2001.

P. B. Gibbons and Y. Matias. New sampling-based summary statistics for improving approximate query answers. In SIGMOD, 1998.

J. M. Hellerstein, R. Avnur, A. Chou, C. Hidber, C. Olston, V. Raman, T. Roth, and P. J. Haas. Interactive data analysis with CONTROL. IEEE Computer, 32(8), August 1999.

J. M. Hellerstein, P. J. Haas, and H. Wang. Online aggregation. In SIGMOD, pages 171–182, Tucson, AZ, May 1997.

C. Intanagonwiwat, R. Govindan, and D. Estrin. Directed diffusion: A scalable and robust communication paradigm for sensor networks. In MobiCOM, Boston, MA, August 2000.

Intersema. Ms5534a barometer module. Technical report, October 2002. http://www.intersema.com/pro/module/file/da5534.pdf.

G. Kollios, J. Considine, F. Li, and J. Byers. Approximate aggregation techniques for sensor databases. In ICDE, 2004.

U. Lerner, B. Moses, M. Scott, S. McIlraith, and D. Koller. Monitoring a complex physical system using a hybrid dynamic bayes net. In UAI, 2002.

S. Lin and B. Kernighan. An effective heuristic algorithm for the tsp. Operations Research, 21:498–516, 1971.

S. Madden. The design and evaluation of a query processing architecture for sensor networks. Master's thesis, UC Berkeley, 2003.

S. Madden, M. J. Franklin, J. M. Hellerstein, and W. Hong. The design of an acquisitional query processor for sensor networks. In ACM SIGMOD, 2003.

S. Madden, W. Hong, J. M. Hellerstein, and M. Franklin. TinyDB web page. http://telegraph.cs.berkeley.edu/tinydb.

C. Olston, B. T. Loo, and J. Widom. Adaptive precision setting for cached approximate values. In ACM SIGMOD, May 2001.

G. Pottie and W. Kaiser. Wireless integrated network sensors. Communications of the ACM, 43(5):51 – 58, May 2000.

2002. http://www.sensirion.com/en/pdf/Datasheet_ SHT1x_SHT7x_0206.pdf.

[29] TAOS, Inc. Tsl2550 ambient light sensor. Technical report, September 2002. http://www.taosinc.com/pdf/tsl2550-E39.pdf.
数据免责声明
页面数据均来自互联网公开来源、合作出版商和通过AI技术自动分析结果,我们不对页面数据的有效性、准确性、正确性、可靠性、完整性和及时性做出任何承诺和保证。若有疑问,可以通过电子邮件方式联系我们:report@aminer.cn