AI helps you reading Science
AI generates interpretation videos
AI extracts and analyses the key points of the paper to generate videos automatically
---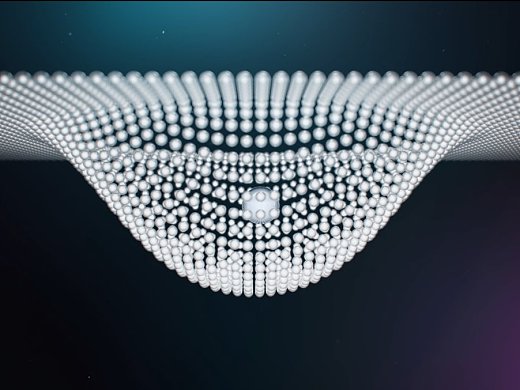 AI Traceability
AI parses the academic lineage of this thesis
---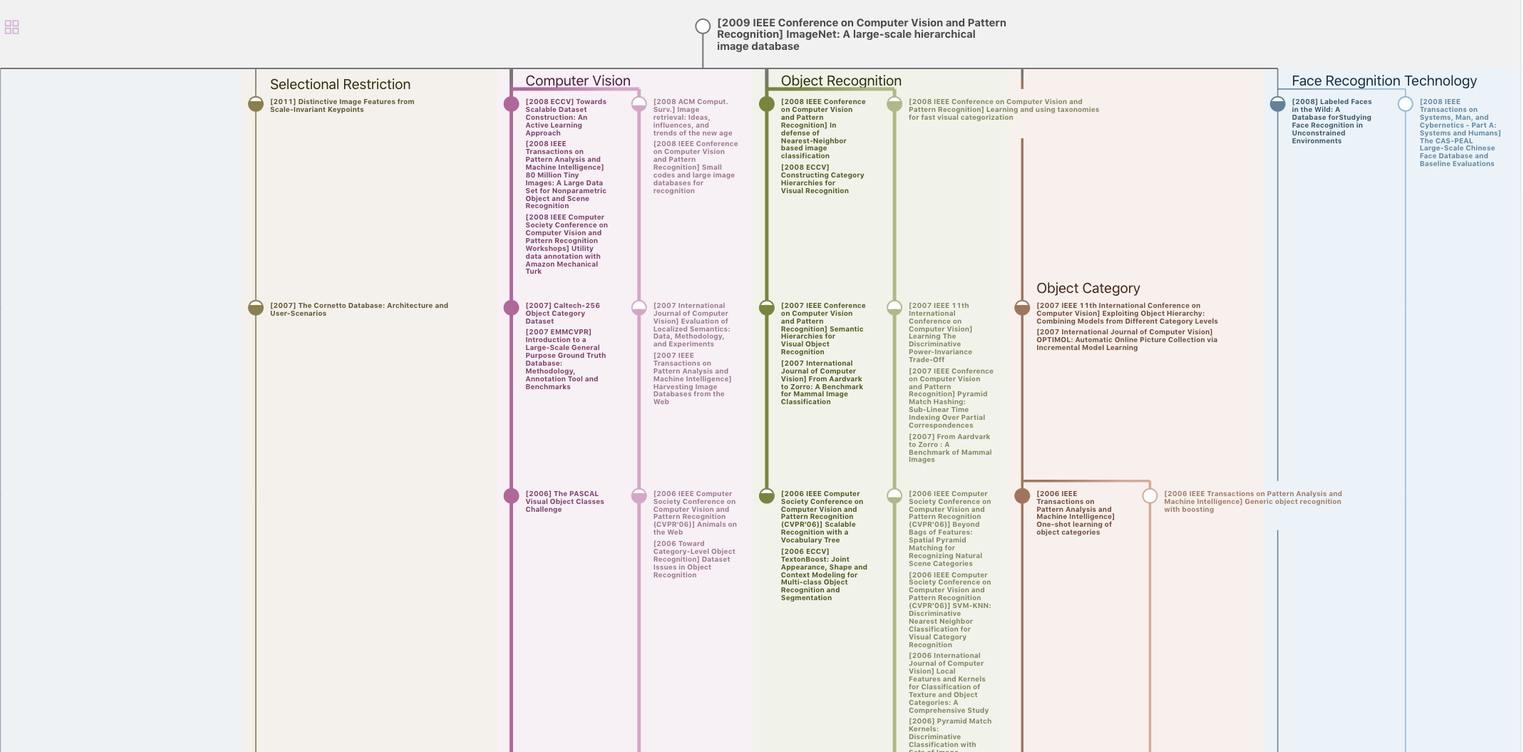 AI Insight
AI extracts a summary of this paper
---
The main novelty of our model is the combination of matrix-vector representations with a recursive neural network
Semantic compositionality through recursive matrix-vector spaces

EMNLP-CoNLL, pp.1201-1211, (2012)

Abstract

Single-word vector space models have been very successful at learning lexical information. However, they cannot capture the compositional meaning of longer phrases, preventing them from a deeper understanding of language. We introduce a recursive neural network (RNN) model that learns compositional vector representations for phrases and s...

More

0
Semantic word vector spaces are at the core of many useful natural language applications such as search query expansions (Jones et al, 2006), fact extraction for information retrieval (Pasca et al, 2006) and automatic annotation of text with disambiguated Wikipedia links (Ratinov et al, 2011), among many others (Turney and Pantel, 2010)
In these models the meaning of a word is encoded as a vector computed from co-occurrence statistics of a word and its neighboring words.
The authors extend these approaches with a more general and powerful model of semantic composition
Semantic word vector spaces are at the core of many useful natural language applications such as search query expansions (Jones et al, 2006), fact extraction for information retrieval (Pasca et al, 2006) and automatic annotation of text with disambiguated Wikipedia links (Ratinov et al, 2011), among many others (Turney and Pantel, 2010)
The results show that the MV-recursive neural network (RNN) operators are powerful enough to capture the operational meanings of various types of adverbs
In our last experiment we show that the matrix-vector recursive neural network (MV-RNN) can learn how a syntactic context composes an aggregate meaning of the semantic relationships between words
We introduced a new model towards a complete treatment of compositionality in word vector spaces
By adding WordNet hypernyms, POS and NER tags our model outperforms the state of the art that uses significantly more resources
The main novelty of our model is the combination of matrix-vector representations with a recursive neural network
Uniform Mean train p (a +.
B) p=a⊗b p = [a; b] p = Ab RNN Linear MVR MV-RNN.
Avg KL 0.5 0.4 0.327 0.3 fairly annoying MV−RNN RNN.
0.103 0.101 0.103 0.093 0.092 0.091 not annoying
By adding WordNet hypernyms, POS and NER tags the model outperforms the state of the art that uses significantly more resources.
The state of the art recursive autoencoder model of Socher et al (2011c) obtained 77.7% accuracy.
Features were computed using the code of Ciaramita and Altun (2006)..
Features were computed using the code of Ciaramita and Altun (2006).3
With these features, the performance improved over the state of the art system
Evaluation and GeneralityWe introduced a new model towards a complete treatment of compositionality in word vector spaces.
The main novelty of the model is the combination of matrix-vector representations with a recursive neural network.
It can learn both the meaning vectors of a word and how that word modifies its neighbors.
The MV-RNN combines attractive theoretical properties with good performance on large, noisy datasets
It generalizes several models in the literature, can learn propositional logic, accurately predicts sentiment and can be used to classify semantic relationships between nouns in a sentence
Table1: Accuracy of classification on full length movie review polarity (MR)
Table2: Hard movie review examples of positive (1) and negative (0) sentiment (S.) that o√f all methods only the MV-RNN predicted correctly (C: ) or could not classify as correct either (C: x)
Table3: Examples of correct classifications of ordered, semantic relations between nouns by the MV-RNN. Note that the final classifier is a recursive, compositional function of all the words in the syntactic path between the bracketed words. The paths vary in length and the words vary in type
Table4: Learning methods, their feature sets and F1 results for predicting semantic relations between nouns. The MV-RNN outperforms all but one method without any additional feature sets. By adding three such features, it obtains state of the art performance
Download tables as Excel
Distributional approaches have become omnipresent for the recognition of semantic similarity between words and the treatment of compositionality has seen much progress in recent years. Hence, we cannot do justice to the large amount of literature. Commonly, single words are represented as vectors of distributional characteristics – e.g., their frequencies in specific syntactic relations or their co-occurrences with given context words (Pado and Lapata, 2007; Baroni and Lenci, 2010; Turney and Pantel, 2010). These representations have proven very effective in sense discrimination and disambiguation (Schutze, 1998), automatic thesaurus extraction (Lin, 1998; Curran, 2004) and selectional preferences.

There are several sophisticated ideas for compositionality in vector spaces. Mitchell and Lapata (2010) present an overview of the most important compositional models, from simple vector addition and component-wise multiplication to tensor products, and convolution (Metcalfe, 1990). They measured the similarity between word pairs such as compound nouns or verb-object pairs and compared these with human similarity judgments. Simple vector averaging or multiplication performed best, hence our focus on related baselines above.
The authors gratefully acknowledges the support of the Defense Advanced Research Projects Agency (DARPA) Machine Reading Program under Air Force Research Laboratory (AFRL) prime contract no
Study subjects and analysis
data: 6
This objective function (see Sec. 2.4) is different to all previously published work except that of (Socher et al, 2011c). We cross-validated all models over regularization parameters for word vectors, the softmax classifier, the RNN parameter W and the word operators (10−4, 10−3) and word vector sizes (n = 6, 8, 10, 12, 15, 20). All models performed best at vector sizes of below 12
M. Baroni and A. Lenci. 2010. Distributional memory: A general framework for corpus-based semantics. Computational Linguistics, 36(4):673–721.

M. Baroni and Roberto Zamparelli. 2010. Nouns are vectors, adjectives are matrices: Representing adjective-noun constructions in semantic space. In EMNLP.

L. Bottou. 2011. From machine learning to machine reasoning. CoRR, abs/1102.1808.

M. Ciaramita and Y. Altun. 2006. Broad-coverage sense disambiguation and information extraction with a supersense sequence tagger. In EMNLP.

S. Clark and S. Pulman. 2007. Combining symbolic and distributional models of meaning. In Proceedings of the AAAI Spring Symposium on Quantum Interaction, pages 52–55.

R. Collobert and J. Weston. 2008. A unified architecture for natural language processing: deep neural networks with multitask learning. In ICML.

J. L. Elman. 1991. Distributed representations, simple recurrent networks, and grammatical structure. Machine Learning, 7(2-3).

G. Frege. 1892. Uber Sinn und Bedeutung. In Zeitschrift fur Philosophie und philosophische Kritik, 100.

D. Garrette, K. Erk, and R. Mooney. 2011. Integrating Logical Representations with Probabilistic Information using Markov Logic. In Proceedings of the International Conference on Computational Semantics.

C. Goller and A. Kuchler. 1996. Learning taskdependent distributed representations by backpropagation through structure. In Proceedings of the International Conference on Neural Networks (ICNN-96).

E. Grefenstette and M. Sadrzadeh. 2011. Experimental support for a categorical compositional distributional model of meaning. In EMNLP.

T. L. Griffiths, J. B. Tenenbaum, and M. Steyvers. 2007. Topics in semantic representation. Psychological Review, 114.

I. Hendrickx, S.N. Kim, Z. Kozareva, P. Nakov, D. O Seaghdha, S. Pado, M. Pennacchiotti, L. Romano, and S. Szpakowicz. 2010. Semeval-2010 task 8: Multi-way classification of semantic relations between pairs of nominals. In Proceedings of the 5th International Workshop on Semantic Evaluation.

G. E. Hinton. 1990. Mapping part-whole hierarchies into connectionist networks. Artificial Intelligence, 46(12).

R. Jones, B. Rey, O. Madani, and W. Greiner. 2006. Generating query substitutions. In Proceedings of the 15th international conference on World Wide Web.

D. Lin. 1998. Automatic retrieval and clustering of similar words. In Proceedings of COLING-ACL, pages 768–774.

E. J. Metcalfe. 1990. A compositive holographic associative recall model. Psychological Review, 88:627– 661.

J. Mitchell and M. Lapata. 2010. Composition in distributional models of semantics. Cognitive Science, 34(8):1388–1429.

R. Montague. 1974. English as a formal language. Linguaggi nella Societa e nella Tecnica, pages 189–224.

T. Nakagawa, K. Inui, and S. Kurohashi. 2010. Dependency tree-based sentiment classification using CRFs with hidden variables. In NAACL, HLT.

M. Pasca, D. Lin, J. Bigham, A. Lifchits, and A. Jain. 2006. Names and similarities on the web: fact extraction in the fast lane. In ACL.

S. Pado and M. Lapata. 2007. Dependency-based construction of semantic space models. Computational Linguistics, 33(2):161–199.

B. Pang and L. Lee. 2005. Seeing stars: Exploiting class relationships for sentiment categorization with respect to rating scales. In ACL, pages 115–124.

T. A. Plate. 1995. Holographic reduced representations. IEEE Transactions on Neural Networks, 6(3):623– 641.

C. Potts. 2010. On the negativity of negation. In David Lutz and Nan Li, editors, Proceedings of Semantics and Linguistic Theory 20. CLC Publications, Ithaca, NY.

L. Ratinov, D. Roth, D. Downey, and M. Anderson. 2011. Local and global algorithms for disambiguation to wikipedia. In ACL.

B. Rink and S. Harabagiu. 2010. UTD: Classifying semantic relations by combining lexical and semantic resources. In Proceedings of the 5th International Workshop on Semantic Evaluation.

R. Socher, C. D. Manning, and A. Y. Ng. 2010. Learning continuous phrase representations and syntactic parsing with recursive neural networks. In Proceedings of the NIPS-2010 Deep Learning and Unsupervised Feature Learning Workshop.

R. Socher, E. H. Huang, J. Pennington, A. Y. Ng, and C. D. Manning. 2011a. Dynamic Pooling and Unfolding Recursive Autoencoders for Paraphrase Detection. In NIPS. MIT Press.

R. Socher, C. Lin, A. Y. Ng, and C.D. Manning. 2011b. Parsing Natural Scenes and Natural Language with Recursive Neural Networks. In ICML.

R. Socher, J. Pennington, E. H. Huang, A. Y. Ng, and C. D. Manning. 2011c. Semi-Supervised Recursive Autoencoders for Predicting Sentiment Distributions. In EMNLP.

P. D. Turney and P. Pantel. 2010. From frequency to meaning: Vector space models of semantics. Journal of Artificial Intelligence Research, 37:141–188.

D. Widdows. 2008. Semantic vector products: Some initial investigations. In Proceedings of the Second AAAI Symposium on Quantum Interaction.

A. Yessenalina and C. Cardie. 2011. Compositional matrix-space models for sentiment analysis. In EMNLP.
数据免责声明
页面数据均来自互联网公开来源、合作出版商和通过AI技术自动分析结果,我们不对页面数据的有效性、准确性、正确性、可靠性、完整性和及时性做出任何承诺和保证。若有疑问,可以通过电子邮件方式联系我们:report@aminer.cn