AI helps you reading Science
AI generates interpretation videos
AI extracts and analyses the key points of the paper to generate videos automatically
---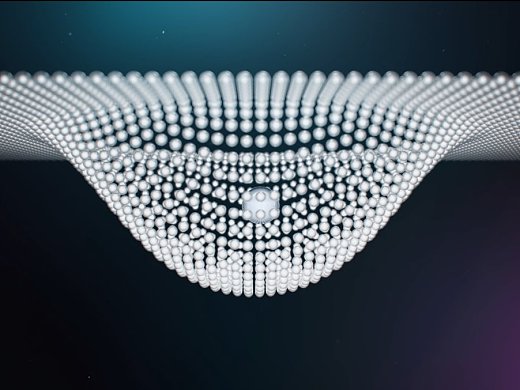 AI Traceability
AI parses the academic lineage of this thesis
---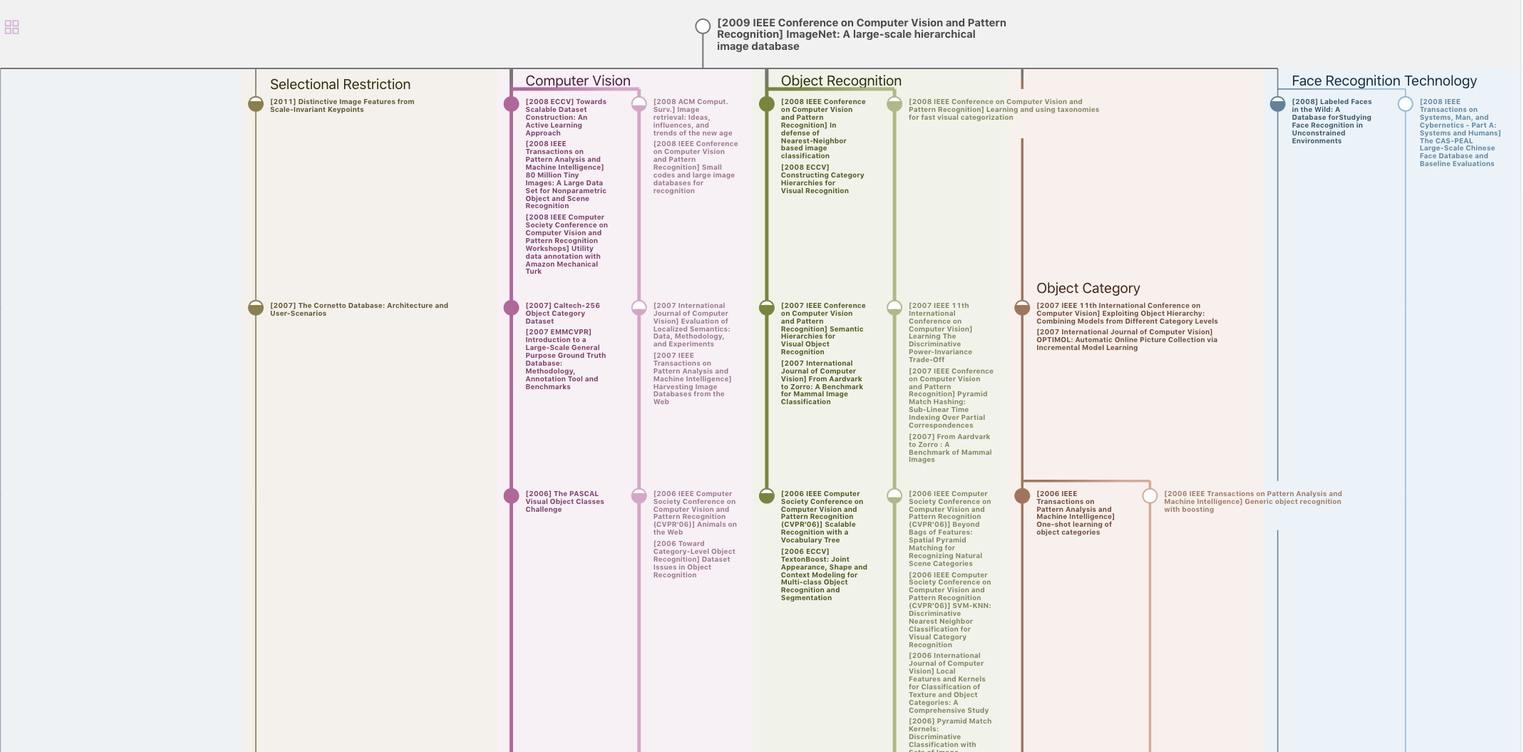 AI Insight
AI extracts a summary of this paper
---
We argue that Cellular Disco is a viable approach for providing scalability, scalable resource management, and fault containment for large-scale shared-memory systems at only a small fraction of the development cost required for changing the operating system
Cellular disco: resource management using virtual clusters on shared-memory multiprocessors

ACM SIGOPS Operating Systems Review, no. 3 (2000): 229-262

Abstract

Despite the fact that large-scale shared-memory multiprocessors have been commercially available for several years, system software that fully utilizes all their features is still not available, mostly due to the complexity and cost of making the required changes to the operating system. A recently proposed approach, called Disco, substan...

More

0
Shared-memory multiprocessor systems with up to a few hundred processors have been commercially available for

Permission to make digital or hard copies of all or part of this work for personal or classroom use is granted without fee provided that copies are not made or distributed for profit or commercial advantage, and that copies bear this notice and the full citation on the first page.
The solutions that have been proposed to date are either based on hardware partitioning [4][21][25][28], or require developing new operating systems with improved scalability and fault containment characteristics [3][8][10][22].
New operating system designs can provide excellent performance, but require a considerable investment in development effort and time before reaching commercial maturity
Shared-memory multiprocessor systems with up to a few hundred processors have been commercially available for

Permission to make digital or hard copies of all or part of this work for personal or classroom use is granted without fee provided that copies are not made or distributed for profit or commercial advantage, and that copies bear this notice and the full citation on the first page
This paper focuses on our experience with the mechanisms and policies implemented in Cellular Disco for dealing with the interrelated challenges of hardware fault containment and global resource management: Fault containment: a virtual machine monitor automatically provides software fault containment in that a failure of one operating system instance is unlikely to harm software running in other virtual machines, the large potential size of scalable shared-memory multiprocessors requires the ability to contain hardware faults
Off-the-shelf operating systems currently suffer from poor scalability, lack of fault containment, and poor resource management for large systems
This lack of good support for large-scale shared-memory multiprocessors stems from the tremendous difficulty of adapting the system software to the new hardware requirements
By applying an old idea in a new context, we show that our virtual machine monitor is able to supplement the functionality provided by the operating system and to provide new features
We argue that Cellular Disco is a viable approach for providing scalability, scalable resource management, and fault containment for large-scale shared-memory systems at only a small fraction of the development cost required for changing the operating system
The authors evaluated Cellular Disco by executing workloads on a 32-processor SGI Origin 2000 system configured as shown in Table 4.
The running times for the benchmarks range from 4 to 6 minutes, and the noise is within 2%
On this machine the authors ran the following four workloads: Database, Pmake, Raytrace, and Web server.
These workloads, described in detail in Table 5, were chosen because they stress different parts of the system and because they are a representative set of applications that commercial users run on large machines.
By measuring the time spent in the host IRIX kernel, the authors found the overhead of the piggybacking approach to be small, less than 2% of the total running time for all the benchmarks the authors ran.
Borrowing this amount of memory had a negligible impact on the overall execution time
With a size often exceeding a few million lines of code, current commercial operating systems have grown too large to adapt quickly to the new features that have been introduced in hardware.
Off-the-shelf operating systems currently suffer from poor scalability, lack of fault containment, and poor resource management for large systems
This lack of good support for large-scale shared-memory multiprocessors stems from the tremendous difficulty of adapting the system software to the new hardware requirements.
The authors argue that Cellular Disco is a viable approach for providing scalability, scalable resource management, and fault containment for large-scale shared-memory systems at only a small fraction of the development cost required for changing the operating system.
Cellular Disco effectively turns those large machines into "virtual clusters" by combining the benefits of clusters and those of shared-memory systems
Table1: Table 1
Table2: Table 2
Table3: Table 3
Table4: SGI Origin 2000 configuration that was used for running most of the experiments in this paper
Table5: Workloads. The execution times reported in this paper are the average of two stable runs after an initial warm-up run. The running times range from 4 to 6 minutes, with a noise of 2%
Table6: Table 6
Table7: Table 7
Table8: Table 8
Table9: Table 9
Table10: Table 10
Table11: For all the fault injection experiments shown, the simulated system recovered and produced correct results
Table12: Table 12
Table13: Comparison of our virtual cluster approach to operating system- and hardware-centric approaches using a combination of Raytrace and Database applications. We measured the wall clock time for each application and the overall CPU utilization
Download tables as Excel
In this section we compare Cellular Disco to other projects that have some similarities to our work: virtual machines, hardware partitioning, operating system based approaches, fault containment, and resource load balancing.

8.1 Virtual machines

Virtual machines are not a new idea: numerous research projects in the 1970's [9], as well as commercial product offerings [5][20] attest to the popularity of this concept in its heyday. The VAX VMM Security Kernel [12] used virtual machines to build a compatible secure system at a low development cost. While Cellular Disco shares some of the fundamental framework and techniques of these virtual machine monitors, it is quite different in that it adapts the virtual machine concept to address new challenges posed by modern scalable shared memory servers.

Disco [2] first proposed using virtual machines to provide scalability and to hide some of the characteristics of the underlying hardware from NUMA-unaware operating systems. Compared to Disco, Cellular Disco provides a complete solution for large scale machines by extending the Disco approach with the following novel aspects: the use of a virtual machine monitor for supporting hardware fault containment; the development of both NUMA- and fault containment-aware scalable resource balancing and overcommitment policies; and the development of mechanisms to support those policies. We have also evaluated our approach on real hardware using long-running realistic workloads that more closely resemble the way large machines are currently used.
Our special thanks go to the Disco, SimOS, and FlashLite developers whose work has enabled the development of Cellular Disco and the fault injection experiments presented in the paper. This study is part of the Stanford FLASH project, funded by DARPA grant DABT63-94-C-0054
James M. Barton and Nawaf Bitar. A Scalable MultiDiscipline, Multiple-Processor Scheduling Framework for IRIX. Lecture Notes in Computer Science, 949, pp. 45-69. 1995.

Edouard Bugnion, Scott Devine, Kinshuk Govil, and Mendel Rosenblum. Disco: Running Commodity Operating Systems on Scalable Multiprocessors. ACM Transactions on Computer Systems (TOCS), 15(4), pp. 412-447. November 1997.

John Chapin, Mendel Rosenblum, Scott Devine, Tirthankar Lahiri, Dan Teodosiu, and Anoop Gupta. Hive: Fault containment for shared-memory Multiprocessors. In Proceedings of the 15th Symposium on Operating Systems Principles (SOSP), pp. 12-25. December 1995.

Compaq Computer Corporation. OpenVMS Galaxy. http://www.openvms.digital.com/availability/galaxy.html. Accessed October 1999.

R. J. Creasy. The Origin of the VM/370 Time-Sharing System. IBM J. Res. Develop 25(5) pp. 483-490, 1981.

Michael Feeley, William Morgan, Frederic Pighin, Anna Karlin, Henry Levy, and Chandramohan Thekkath. Implementing Global Memory Management in a Workstation Cluster. In Proceedings of the 15th Symposium on Operating Systems Principles (SOSP), pp. 201212. December 1995.

Mike Galles and Eric Williams. Performance Optimizations, Implementation, and Verification of the SGI Challenge Multiprocessor. In Proceedings of the 27th Hawaii International Conference on System Sciences, Volume 1: Architecture, pp. 134-143. January 1994.

Ben Gamsa, Orran Krieger, Jonathan Appavoo, and Michael Stumm. Tornado: Maximizing Locality and Concurrency in a Shared Memory Multiprocessor Operating System. In Proceedings of the 3rd Symposium on Operating Systems Design and Implementation (OSDI), pp. 87-100. February 1999.

Robert P. Goldberg. Survey of Virtual Machine Research. IEEE Computer Magazine 7(6), pp. 34-45. June 1974.

IBM Corporation. The K42 Project. http://www.research.ibm.com/K42/index.html. Accessed October 1999.

Paul Karger, Mary Zurko, Douglas Bonin, Andrew Mason, and Clifford Kahn. A Retrospective on the VAX VMM Security Kernel. IEEE Transactions on Software Engineering, 17(11), pp. 1147-1165. November 1991.

Jeffrey Kuskin, David Ofelt, Mark Heinrich, John Heinlein, Richard Simoni, Kourosh Gharachorloo, John Chapin, David Nakahira, Joel Baxter, Mark Horowitz, Anoop Gupta, Mendel Rosenblum, and John Hennessy. The Stanford FLASH Multiprocessor. In Proceedings of the 21st International Symposium on Computer Architecture (ISCA), pp. 302-3April 1994.

Jim Laudon and Daniel Lenoski. The SGI Origin: A ccNUMA Highly Scalable Server. In Proceedings of the 24th International Symposium on Computer Architecture (ISCA). pp. 241-251. June 1997.

H. M. Levy and P. H. Lipman. Virtual Memory Management in the VAX/VMS Operating System. IEEE Computer, 15(3), pp. 35-41. March 1982.

Dejan S. Milojicic, Fred Douglis, Yves Paindaveine, Richard Wheeler and Songnian Zhou. Process Migration. TOG Research Institute Technical Report. December 1996.

Rashid, R.F., et al. Machine-Independent Virtual Memory Management for Paged Uniprocessor and Multiprocessor Architectures. IEEE Transactions on Computers, 37(8), pp. 896-908. August 1988.

Mendel Rosenblum, Edouard Bugnion, Scott Devine and Steve Herrod. Using the SimOS Machine Simulator to study Complex Computer Systems. ACM Transactions on Modelling and Computer Simulations (TOMACS), 7(1), pp. 78-103. January 1997.

Seawright, L.H., and MacKinnon, R.A. VM/370: A study of multiplicity and usefulness. IBM Systems Journal, 18(1), pp. 4-17. 1979.

Sequent Computer Systems, Inc. Sequent's Application Region Manager. http://www.sequent.com/dcsolutions/agile_wp1.html. Accessed October 1999.

SGI Inc. IRIX 6.5. http://www.sgi.com/software/irix6.5. Accessed October 1999.

Standard Performance Evaluation Corporation. SPECweb96 Benchmark. http://www.spec.org/osg/web96. Accessed October 1999.

Vijayaraghavan Soundararajan, Mark Heinrich, Ben Verghese, Kourosh Gharachorloo, Anoop Gupta, and John Hennessy. Flexible Use of Memory for Replication/Migration in Cache-Coherent DSM Multiprocessors. In Proceedings of 25th International Symposium on Computer Architecture (ISCA). pp. 342-55. June 1998.

Sun Microsystems, Inc. Sun Enterprise 10000 Server: Dynamic System Domains. http://www.sun.com/servers/highend/10000/Tour/domains.html. Accessed October 1999.

Dan Teodosiu, Joel Baxter, Kinshuk Govil, John Chapin, Mendel Rosenblum, and Mark Horowitz. Hardware Fault Containment in Scalable Shared-Memory Multiprocessors. In Proceedings of 24th International Symposium on Computer Architecture (ISCA). pp. 73-84. June 1997.

Transaction Processing Performance Council. TPC Benchmark D (Decision Support) Standard Specification. TPC, San Jose, CA. June 1997.

Unisys Corporation. Cellular MultiProcessing: Breakthrough Architecture for an Open Mainframe. http://www.marketplace.unisys.com/ent/cmp.html. Accessed October 1999.

Ben Verghese, Scott Devine, Anoop Gupta, and Mendel Rosenblum. Operating System Support for Improving Data Locality on CC-NUMA Compute Servers. In Proceedings of the 7th International Conference on Architectural Support for Programming Languages and Operating Systems (ASPLOS), pp. 279-289. October 1996.

VMWare. Virtual Platform. http://www.vmware.com/products/virtualplatform.html. Accessed October 1999.
数据免责声明
页面数据均来自互联网公开来源、合作出版商和通过AI技术自动分析结果,我们不对页面数据的有效性、准确性、正确性、可靠性、完整性和及时性做出任何承诺和保证。若有疑问,可以通过电子邮件方式联系我们:report@aminer.cn