AI helps you reading Science
AI generates interpretation videos
AI extracts and analyses the key points of the paper to generate videos automatically
---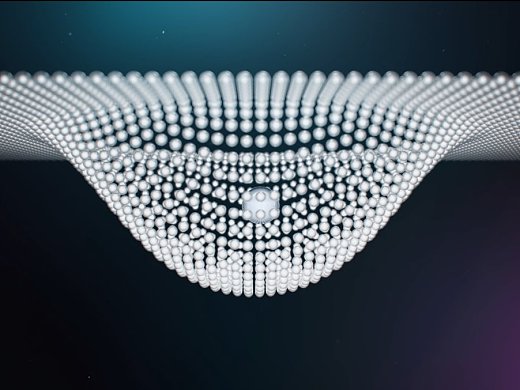 AI Traceability
AI parses the academic lineage of this thesis
---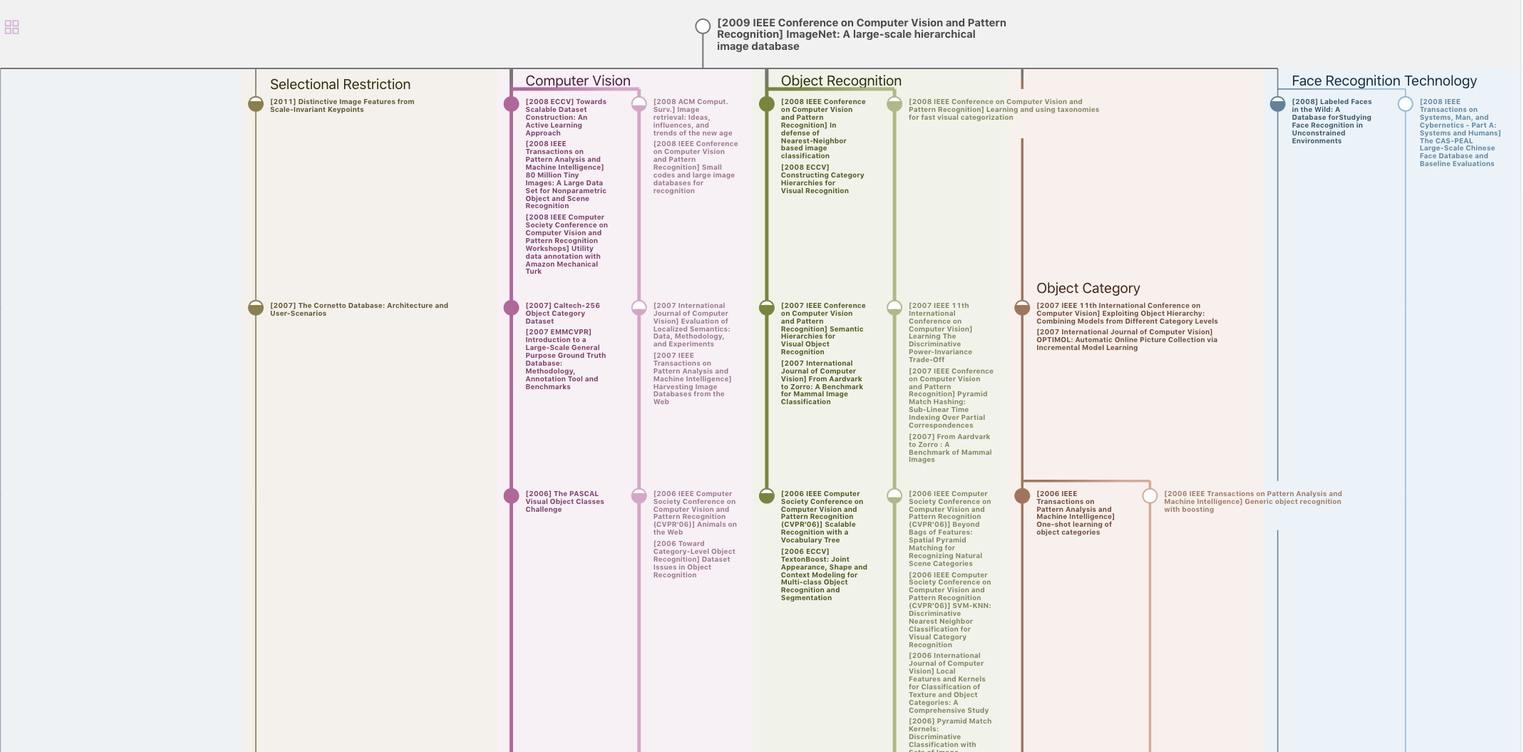 AI Insight
AI extracts a summary of this paper
---
From a software architecture perspective, Context Fabric provides an extendable suite of operators that application developers and end-users can use for managing privacy
An architecture for privacy-sensitive ubiquitous computing

An architecture for privacy-sensitive ubiquitous computing, pp.177-189, (2005)

Abstract

Privacy is the most often-cited criticism of ubiquitous computing, and may be the greatest barrier to its long-term success. However, developers currently have little support in designing software architectures and in creating interactions that are effective in helping end-users manage their privacy. To address this problem, we present Co...

More

0
Westin defined information privacy as "the claim of individuals, groups or institutions to determine for themselves when, how, and to what extent information about them is communicated to others" [65].
[59, 66]) describing people's concerns about the strong potential for abuse, unease over a potential lack of control, and general desire for privacy-sensitive ubicomp systems
These concerns suggest that privacy may be the greatest barrier to the long-term success of ubiquitous computing.
It is important to note here that the parties that are receiving such information already know one's identity, are not adversaries in the traditional sense, and that the privacy risks may be as simple as wanting to avoid undesired social obligations or potentially embarrassing situations
Westin defined information privacy as "the claim of individuals, groups or institutions to determine for themselves when, how, and to what extent information about them is communicated to others" [65]
We presented an extensive analysis of end-user needs and application developer needs for privacy-sensitive systems
The end-user needs were gathered through scenario-based interviews we did on location-enhanced applications, and on an analysis of surveys, research papers, message boards, proposed and existing privacy protection laws, and design guidelines for privacysensitive systems
From a software architecture perspective, Context Fabric provides an extendable suite of operators that application developers and end-users can use for managing privacy
From an end-user perspective, Context Fabric facilitates the creation of three basic interaction patterns for privacy-sensitive applications: optimistic, applications where the default is to share personal information and detect abuses; pessimistic, applications where it is more important to prevent abuses; and mixed-initiative, where decisions to share information are made interactively by end-users
We described how Context Fabric could be used to support the implementation of two privacy-sensitive applications
Each infospace supports two general kinds of methods, in and out.
In-methods affect what data is stored within an infospace, and include add and remove.
Operators can be added to an existing infospace to extend and customize it to what is needed.
Confab supports three different kinds of operators: in, on, and out.
An example in-operator is one that checks the infospace's access control policies to make sure that this is a tuple that is allowed to be added.
The authors describe the implementation of applications the authors have built on top of Confab.
Using Confab, the authors have built a custom instant messenger client named Lemming that provides Find Friends features.
Location information is stored on an infospace running locally on each person's computer.
Lemming can be used to send location requests to other end-users running Lemming.
The receiver gets a notification, letting them specify simple rules of what information each group should see, such as allowing the requestor to see location information only during regular work hours.
It uses the Hamsam library to connect across different instant messenging systems
The authors presented an extensive analysis of end-user needs and application developer needs for privacy-sensitive systems.
The application developer needs were gathered through an analysis of research and commercial ubicomp applications
These needs led to the high-level requirements of (1) a decentralized architecture, (2) control and feedback mechanisms for building pessimistic, optimistic, and mixed-initiative applications, (3) plausible deniability, and (4) exceptions for emergencies.
The authors described how Confab could be used to support the implementation of two privacy-sensitive applications
Table1: Summary of end-user requirements
Table2: Summary of developer requirements
Table3: Confab supports different kinds of context data
Table4: Confab provides several operators by default
Download tables as Excel
There has also been a great deal of work at providing programming support for various aspects of ubiquitous context-aware computing. This includes the PARCTab system [57], Cooltown [41], the Context Toolkit [19], Contextors [16], Limbo [18], Sentient Computing [5], Stick-E notes [52], MUSE [14], SpeakEasy [22], Solar [15], XWeb [49], GAIA [56], one.world [29], and iRoom [39]. Confab shares many characteristics with much of this work, and builds on it by focusing the architecture on privacy and on providing flexible mechanisms for privacy protection.

Confab is closest in terms of data model and programming model to the PARCTab system [57] and iRoom [39]. In many ways, Confab's data model can be thought of as a logical evolution of the PARCTab's Dynamic Environments. Dynamic Environments were centralized data stores associated with relatively large places, such as buildings. Each Dynamic Environment contained personal information about each people, places, and things within its purview. As people moved from place to place, they would also switch which Dynamic Environment they were using. The key differences Confab makes are greater decentralization of data, a greater range of mechanisms for privacy in both the data model and in the programming model, and compartmentalized extensibility thru operators. These mechanisms support the development of optimistic and mixed-initiative interfaces.
This work has been supported by NSF (IIS-0205644), DARPA (N66001-99-2-8913), an Intel fellowship, a Siebel Scholar fellowship, and PARC
AllNurses.com. http://allnurses.com/ http://europa.eu.int/ISPO/legal/en/dataprot/directiv/directiv.html

3. Abowd, G.D., C.G. Atkeson, J. Hong, S. Long, R. Kooper, and Guide. Baltzer/ACM Wireless Networks 1997. 3(5): p. 421-433.

4. Adams, A. Multimedia Information Changes the Whole Privacy Ball Game. In Proceedings of Computers, Freedom, and

Addlesee, M., R. Curwen, S.H. Newman, P. Steggles, A. Ward, and A. Hopper, Implementing a Sentient Computing System. IEEE Computer 2001. 34(8): p. 50-56. http://www.attwireless.com/mmode/features/findit/FindFriends/

7. Barkhuus, L. and A.K. Dey. Location-based services for mobile telephony: a study of users' privacy concerns. In Proceedings of INTERACT 2003, 9th IFIP TC13 International Conference on Human-Computer Interaction. To appear, 2003.

8. Bellotti, V. and A. Sellen. Design for Privacy in Ubiquitous Computing Environments. In Proceedings of The Third European Conference on Computer Supported Cooperative Work (ECSCW'93). Milan, Italy: Kluwer Academic Publishers, 1993.

9. Beresford, A. and F. Stajano, Location Privacy in Pervasive Computing, IEEE Pervasive Computing, vol. 2(1): pp. 46-55, 2003.

11. Brown, P.J. and G.J.F. Jones, Context-aware Retrieval: Exploring a New Environment for Information Retrieval and Information Filtering. Personal and Ubiquitous Computing 2001. 5(4): p. 253-263.

12. Burrell, J., G.K. Gay, K. Kubo, and N. Farina. Context-Aware Computing: A Test Case. In Proceedings of Ubicomp 2002. Göteborg, Sweden. pp. 1-15, 2002.

13. Cadiz, J. and A. Gupta, Privacy Interfaces for Collaboration. Technical Report MSR-TR-2001-82, Microsoft Research, Redmond, WA, 2001.

14. Castro, P. and R. Muntz, Managing Context for Smart Spaces. IEEE Personal Communications 2000. 5(5).

15. Chen, G. and D. Kotz. Context Aggregation and Dissemination in Ubiquitous Computing Systems. In Proceedings of Fourth IEEE Workshop on Mobile Computing Systems and Applications. pp. 105-114, 2002.

16. Crowley, J.L., J. Coutaz, G. Rey, and P. Reignier. Perceptual Components for Context Aware Computing. In Proceedings of Ubicomp 2002. Göteborg, Sweden. pp. 117-134, 2002.

17. Cuellar, J., J. John B. Morris, D. Mulligan, J. Peterson, and J. Polk, Geopriv requirements (Internet Draft). 2003, IETF. http://www.ietf.org/internet-drafts/draft-ietf-geopriv-reqs-04.txt

18. Davies, N., S.P. Wade, A. Friday, and G.S. Blair. Limbo: A tuple space based platform for adaptive mobile applications. In Proceedings of The International Conference on Open Distributed processing / Distributed Platforms (ICODP/ICDP '97). pp. 291-302, 1997.

19. Dey, A.K., D. Salber, and G.D. Abowd, A Conceptual Framework and a Toolkit for Supporting the Rapid Prototyping of Context-Aware Applications. Human-Computer Interaction (HCI) Journal 2001. 16(2-3): p. 97-166.

20. Doheny-Farina, S., The Last Link: Default = Offline, Or Why Ubicomp Scares Me, Computer-mediated Communication, vol. 1(6): pp. 18-20, 1994.

21. Edwards, J., Location Privacy Protection Act of 2001. http://www.techlawjournal.com/cong107/privacy/location/s1164 is.asp

22. Edwards, W.K., M.W. Newman, J.Z. Sedivy, T.F. Smith, and S. Izadi. Challenge: Recombinant Computing and the Speakeasy Approach. In Proceedings of MobiCom 2002, 2002.

23. Espinoza, F., P. Persson, A. Sandin, H. Nyström, E. Cacciatore, and M. Bylund. GeoNotes: Social and Navigational Aspects of Location-Based Information Systems. In Proceedings of Ubicomp 2001. Atlanta, GA. pp. 2-17, 2001.

24. Falk, J., P. Ljungstrand, S. Björk, and R. Hansson. Pirates: Proximity-Triggered Interaction in a Multi-Player Game. In Proceedings of Human Factors in Computing Systems: CHI 2001 (Extended Abstracts). pp. 119-120, 2001.

25. Federal Communications Commission, Enhanced 911. http://www.fcc.gov/911/enhanced/

26. Frelinghuysen, R., Wireless Privacy Protection Act of 2003. http://www.theorator.com/bills108/hr71.html

27. Garfinkel, S., Database Nation: The Death of Privacy in the 21st Century: O'Reilly & Associates, 2001.

28. Geocaching. http://www.geocaching.com/

30. Griswold, W.G., P. Shanahan, S.W. Brown, and R. Boyer, ActiveCampus - Experiments in Community-Oriented Ubiquitous Computing. Technical Report CS2003-0765, Computer Science and Engineering, UC San Diego 2003.

31. Grudin, J., Desituating Action: Digital Representation of Context. Human-Computer Interaction (HCI) Journal 2001.

32. Gruteser, M. and D. Grunwald. Anonymous Usage of Location-Based Services Through Spatial and Temporal Cloaking. In Proceedings of The First International Conference on Mobile Systems, Applications, and Services (MobiSys 2002), 2002.

34. Heer, J., A. Newberger, C. Beckmann, and J.I. Hong. liquid: Context-Aware Distributed Queries. In Proceedings of Fifth

Hindus, D., S.D. Mainwaring, N. Leduc, A.E. Hagström, and O. Systems: CHI 2001), 2001. 3(1): p. 325-332.

http://www.cs.berkeley.edu/~jasonh/publications/ubicomp2003-

37. IBM Corporation, Enterprise Privacy Authorization Language (EPAL 1.1). http://www.zurich.ibm.com/security/enterpriseprivacy/epal/Specification/

38. Jiang, X., J.I. Hong, and J.A. Landay. Approximate Information Computing. In Proceedings of Ubicomp 2002. Göteborg, Sweden. pp. 176-193, 2002.

39. Johanson, B., A. Fox, and T. Winograd, The Interactive Rooms. IEEE Pervasive Computing 2002. 1(2): p. 67-74.

40. Kaasinen, E., User Needs for Location-aware Mobile Services. Personal and Ubiquitous Computing 2003. 7(1): p. 70-79.

41. Kindberg, T. and J. Barton, A Web-based Nomadic Computing System. Computer Networks 2001. 35: p. 443-456.

42. Korba, L. and S. Kenny. Towards Meeting the Privacy Challenge: Adapting DRM. In Proceedings of 2002 ACM

43. Lamming, M. and M. Flynn. Forget-me-not: Intimate computing in support of human memory. In Proceedings of FRIEND 21: International Symposium on Next Generation Human Interfaces. Meguro Gajoen, Japan. pp. 125-128, 1994.

44. Langheinrich, M. A Privacy Awareness System for Ubiquitous Computing Environments. In Proceedings of Ubicomp.

45. Langheinrich, M. Privacy by Design - Principles of Privacy-Aware Ubiquitous Systems. In Proceedings of Ubicomp. Atlanta, GA. pp. 273-291, 2001.

46. Lederer, S., J. Mankoff, and A.K. Dey. Who Wants to Know Computing. In Proceedings of Extended Abstracts of CHI 2003, ACM Conference on Human Factors in Computing Systems.

47. Mayor, M., New Wireless Device Could Rescue Firefighters. 2001. http://www.wirelessnewsfactor.com/perl/story/9134.html

48. Nagel, K., C.D. Kidd, T. O'Connell, A. Dey, and G.D. Abowd. Communication System. In Proceedings of Ubicomp 2001.

49. Olsen, D.R., S. Jefferies, T. Nielsen, W. Moyes, and P. Software and Technology: UIST 2000 2000. 2(2).

50. OnStar. http://www.onstar.com/

51. Palen, L. and P. Dourish, Unpacking "Privacy" for a Networked World. CHI Letters (Human Factors in Computing Systems: CHI 2003), 2003. 5(1): p. 129-136.

52. Pascoe, J. The Stick-e Note Architecture: Extending the Interface Beyond the User. In Proceedings of International

53. Povey, D. Optimistic Security: A New Access Control Paradigm. In Proceedings of 1999 New Security Paradigms

54. Priyantha, N.B., A. Chakraborty, and H. Balakrishnan. The Cricket Location-Support System. In Proceedings of MobiCom

55. Rhodes, B. and T. Starner. The Remembrance Agent: A System. In Proceedings of The First International Conference on The Practical Application of Intelligent Agents and Multi

56. Román, M., C.K. Hess, R. Cerqueira, A. Ranganathan, R.H. Campbell, and K. Nahrstedt, Gaia: A Middleware Infrastructure to Enable Active Spaces. IEEE Pervasive Computing 2002.

http://seattleweb.intelresearch.net/people/schilit/schilit-thesis.pdf

58. Schilit, B.N., N.I. Adams, and R. Want. Context-Aware Computing Applications. In Proceedings of Workshop on

Mobile Computing Systems and Applications. Santa Cruz, CA: IEEE Computer Society, December 1994, 1994.

60. Spreitzer, M. and M. Theimer. Providing location information in a ubiquitous computing environment. In Proceedings of Asheville, NC: ACM Press, December, 1993.

61. Sweeney, L., k-anonymity: a model for protecting privacy. International Journal on Uncertainty, Fuzziness and

62. Talbott, S., The Trouble with Ubiquitous Technology Pushers, or: Why We'd Be Better Off without the MIT Media Lab. 2000. http://www.oreilly.com/people/staff/stevet/netfuture/2000/Jan06
数据免责声明
页面数据均来自互联网公开来源、合作出版商和通过AI技术自动分析结果,我们不对页面数据的有效性、准确性、正确性、可靠性、完整性和及时性做出任何承诺和保证。若有疑问,可以通过电子邮件方式联系我们:report@aminer.cn