AI helps you reading Science
AI generates interpretation videos
AI extracts and analyses the key points of the paper to generate videos automatically
---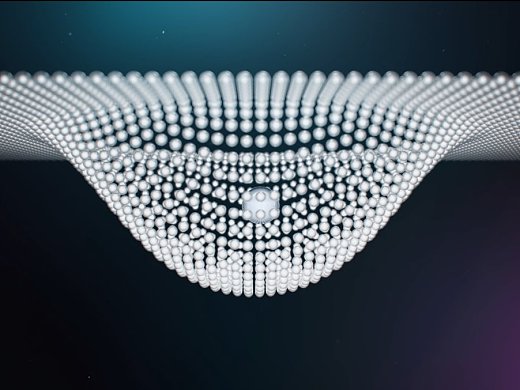 AI Traceability
AI parses the academic lineage of this thesis
---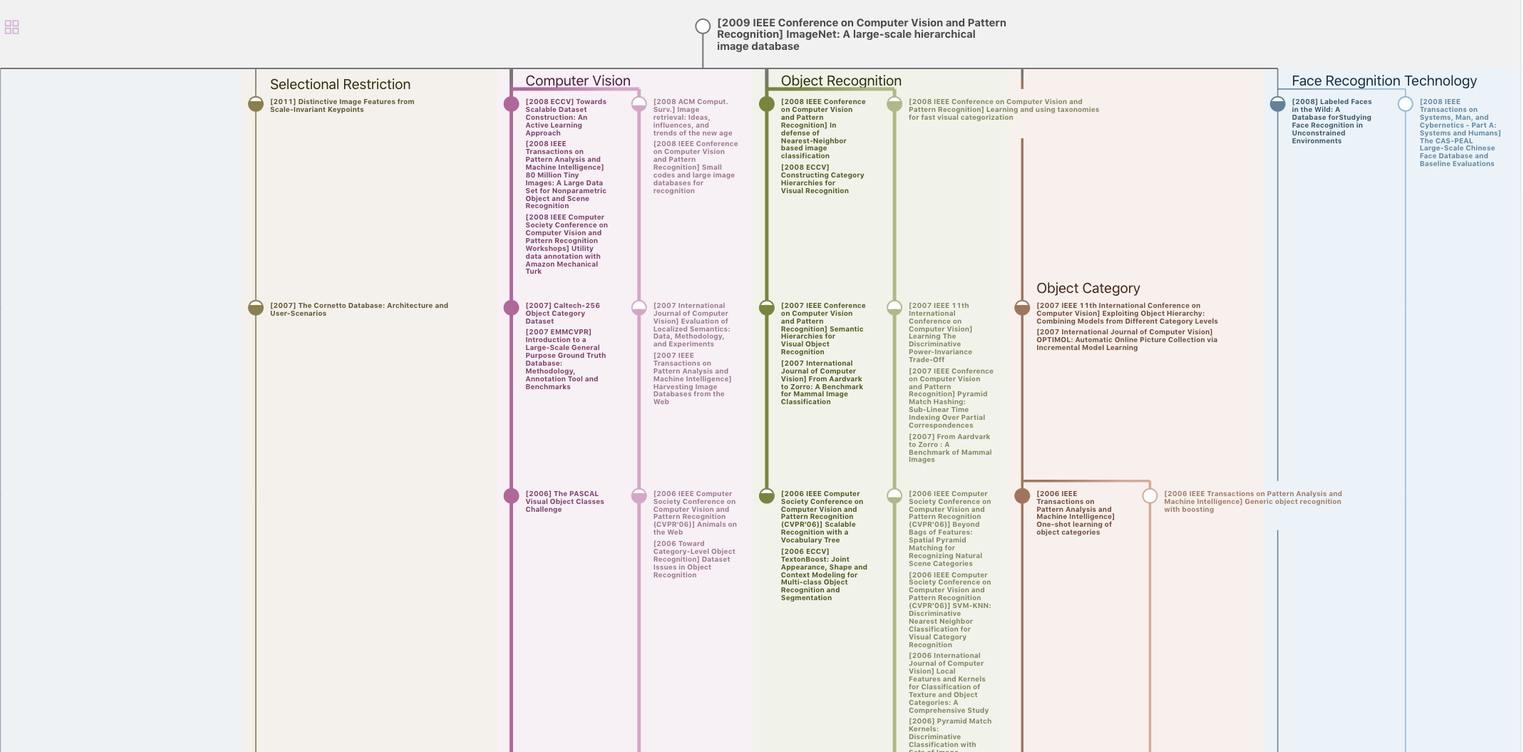 AI Insight
AI extracts a summary of this paper
---
We presented eleven peripheral projected illusions that demonstrate the variety of the design space
IllumiRoom: peripheral projected illusions for interactive experiences

SIGGRAPH Emerging Technologies, pp.869-878, (2013)

Abstract

IllumiRoom is a proof-of-concept system that augments the area surrounding a television with projected visualizations to enhance traditional gaming experiences. We investigate how projected visualizations in the periphery can negate, include, or augment the existing physical environment and complement the content displayed on the televisi...

More

0
The television remains the focal point of living room entertainment today. While visual and audio quality has improved over the years, the content the authors watch (e.g., games, movies, TV shows) remains boxed in the frame of the display and restricted by the physical size of the screen.
The authors extend the visual experience outside of the television screen, using a projector that covers a wide area of the surrounding physical environment.
Similar to Focus+Context displays [3], the television provides a traditional, high-resolution gaming experience and the projector provides low-resolution information for the user's peripheral vision.
The authors capture the appearance and geometry of the surrounding room and use that information to create novel, interactive visual experiences
The television remains the focal point of living room entertainment today
We extend the visual experience outside of the television screen, using a projector that covers a wide area of the surrounding physical environment
WORK In this paper we presented a proof-of-concept system for augmenting the physical environment surrounding a television to create a more magical gaming experience
We presented eleven peripheral projected illusions that demonstrate the variety of the design space
While we explored eleven points in the design space, there are many peripheral projected illusions left to be explored
We only scratched the surface of what is possible with a shared physics representation between the virtual and physical environments in Bounce
Participants found the

Focus+Context techniques some of the most useful illusions for game play, because they naturally provide additional gaming information.
One user commented that F+C Selective was "very useful for finding items, it kinda lets you see just pieces of the game that are important to know around you, and do spatial orientation." the F+C illusions can make the user overwhelmed or more prone to sickness.
One user commented that with F+C Full, "There was just a lot going on.
The F+C Selective and F+C Segmented illusions seem to represent a middle ground between immersion, adding content information and balancing user comfort.
As one user said about F+C Selective, "Out of all of these that would be the most useful and immersive without being distracting."
Participants responded very positively to the illusions and the concept of IllumiRoom.
The results from the SSQ give a coarse indication of potential issues with simulator sickness.
The mean value of Total SSQ (14.96), was within normal ranges for playing stereoscopic video games [26] or interacting with immersive simulators [16].
To keep the user study a reasonable length the authors did not compare SSQ scores across illusions.
Future work could explicitly compare individual SSQ scores
CONCLUSION AND FUTURE WORK

In this paper the authors presented a proof-of-concept system for augmenting the physical environment surrounding a television to create a more magical gaming experience.
The authors only scratched the surface of what is possible with a shared physics representation between the virtual and physical environments in Bounce.
It is not clear what it means if a grenade falls out of a game and explodes in your living room; if the virtual camera is moving around and the physical environment is static.
As some illusions distort reality, future work should explore how far users are willing to push their concept of reality, in their own living room
Our work draws on previous research in Spatial Augmented Reality, artistic installations with 'projection mapping', and HCI research on peripheral displays.

Spatial Augmented Reality Spatial Augmented Reality (SAR) is the concept of merging the physical and virtual worlds through video projection [8]. Shader Lamps first developed the idea of augmenting the colors of physical objects with video projection; appropriating everyday physical objects as displays [24]. A number of projects have since demonstrated the use of projectors to augment workspace environments [20,23,30].

Several SAR projects have enabled gaming experiences involving physical objects, such as wooden blocks, which can be arranged by users to create a game [15,30]. Two recent examples [4,30] supported real-time physics-based interactions between virtual objects and physical objects.
Aides, A., Avraham, T., and Schechner, Y.Y. Multiscale Ultrawide Foveated Video Extrapolation. IEEE ICCP, (2011).

Batlle, J., Mouaddib, E., and Salvi, J. Recent progress in coded structured light as a technique to solve the correspondence problem: a survey. Pattern recognition 31, 7 (1998), 963–982.

Baudisch, P., Good, N., and Stewart, P. Focus Plus Context Screens: Combining Display Technology with Visualization Techniques. ACM UIST, (2001).

Benko, H., Jota, R., and Wilson, A. MirageTable: Freehand Interaction on a Projected Augmented Reality Tabletop. ACM CHI, (2012).

Bimber, O., Coriand, F., Kleppe, A., Bruns, E., Zollmann, S., and Langlotz, T. Superimposing pictorial artwork with projected imagery. IEEE Multimedia 12, 1 (2005), 16–26.

Bimber, O., Emmerling, A., and Klemmer, T. Embedded entertainment with smart projectors. IEEE Computer 38, 1 (2005), 16–26.

Bimber, O. and Raskar, R. Spatial augmented reality: Merging real and virtual worlds. AK Peters Ltd, 2005.

Cockburn, A., Karlson, A., and Bederson, B.B. A review of overview+detail, zooming, and focus+context interfaces. ACM Computing Surveys 41, 1 (2008), 1–31.

Cruz-Neira, C., Sandin, D.J., and Defanti, T.A. SurroundScreen Projection-Based Virtual Reality: The Design and Implementation of the CAVE. SIGGRAPH, (1993).

Henderson, J. Human gaze control during real-world scene perception. Trends in Cognitive Sciences 7, 11 (2003).

Hou, J., Nam, Y., Peng, W., and Lee, K.M. Effects of screen size, viewing angle, and players' immersion tendencies on game experience. Computers in Human Behavior 28, 2 (2012), 617–623.

Jones, B., Sodhi, R., Campbell, R., Garnett, G., and Bailey, B.P. Build Your World and Play In It: Interacting with Surface Particles on Complex Objects. IEEE ISMAR, (2010).

Kennedy, R.S., Lane, N.E., Kevin, S., and Lilienthal, M.G. Simulator Sickness Questionnaire: An Enhanced Method for Quantifying Simulator Sickness. Aviation Psychology 3, 3 (1993), 203–220.

Milgram, P., Takemura, H., Utsumi, A., and Kishino, F. Augmented Reality: A class of displays on the realityvirtuality continuum. Telemanipulator and Telepresence Technologies 2351, (1994).

Mine, M., Rose, D., Yang, B., Jeroen van Baar, and Grundhöfer, A. Projection-Based Augmented Reality in Disney Theme Parks. IEEE Computer 45, 7 (2012), 32–40.

Novy, D. and Jr., V.M.B. Infinity-by-nine. http://obm.media.mit.edu/, (2012).

Pinhanez, C. The Everywhere Displays Projector: A Device to Create Ubiquitous Graphical Interfaces. ACM UbiComp, (2001).

Projection Mapping Central. www.projection-mapping.org.. 22. Quirk, P., Johnson, T., Skarbez, R., Towles, H., Gyarfas, F., and Fuchs, H. RANSAC-Assisted Display Model Reconstruction for Projective Display. IEEE VR, (2006).

23. Raskar, R., Welch, G., Cutts, M., Lake, A., Stesin, L., and Fuchs, H. The Office of the Future: A Unified Approach to Image-Based Modeling and Spatially Immersive Displays. ACM SIGGRAPH, (1998).

24. Raskar, R., Welch, G., Low, K.L.K., and Bandyopadhyay, D. Shader lamps: Animating real objects with image-based illumination. Eurographics Workshop on Rendering Techniques, (2001), 89.

26. Schild, J., Laviola, J.J., and Masuch, M. Understanding User Experience in Stereoscopic 3D Games. ACM CHI, (2012).

28. Tan, D.S., Gergle, D., Scupelli, P., and Pausch, R. With similar visual angles, larger displays improve spatial performance. ACM CHI, (2003).

29. Weffers-Albu, a., De Waele, S., Hoogenstraaten, W., and Kwisthout, C. Immersive TV Viewing with Advanced Ambilight. IEEE ICCE, (2011), 753–754.
数据免责声明
页面数据均来自互联网公开来源、合作出版商和通过AI技术自动分析结果,我们不对页面数据的有效性、准确性、正确性、可靠性、完整性和及时性做出任何承诺和保证。若有疑问,可以通过电子邮件方式联系我们:report@aminer.cn