AI helps you reading Science
AI generates interpretation videos
AI extracts and analyses the key points of the paper to generate videos automatically
---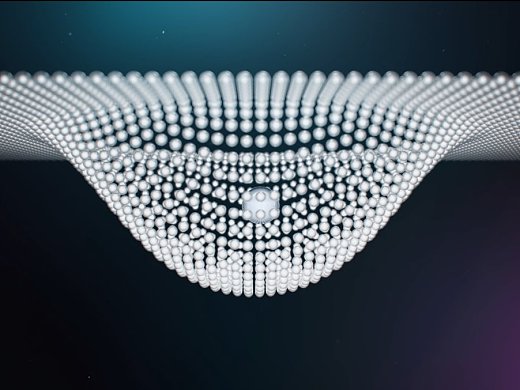 AI Traceability
AI parses the academic lineage of this thesis
---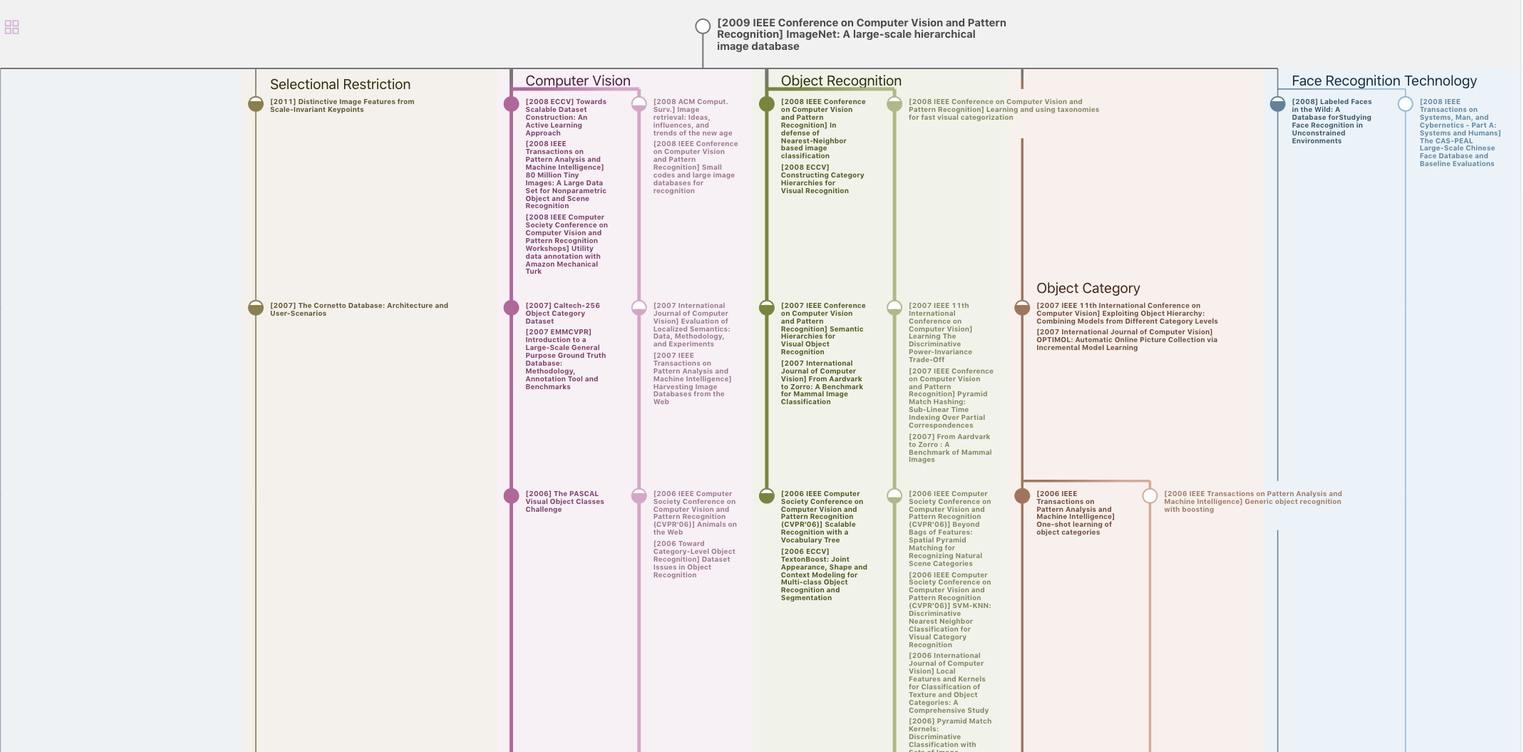 AI Insight
AI extracts a summary of this paper
---
We present a counter architecture, called Counter Braids, inspired by sparse random graph codes
Counter braids: a novel counter architecture for per-flow measurement

Sigmetrics Performance Evaluation Review, no. 1 (2008): 121-132

Abstract

Fine-grained network measurement requires routers and switches to update large arrays of counters at very high link speed (e.g. 40 Gbps). A naive algorithm needs an infeasible amount of SRAM to store both the counters and a flow-to-counter association rule, so that arriving packets can update corresponding counters at link speed. This has...

More

0
There is an increasing need for fine-grained network measurement to aid the management of large networks [14].
Measuring flows with a specific flow 5-tuple in the packet header gives more detailed information such as routing distribution and types of traffic in the network.
Such information can help greatly with traffic engineering and bandwidth provisioning.
Measuring such flows is useful during and after an attack for anomaly detection and network forensics
There is an increasing need for fine-grained network measurement to aid the management of large networks [14]
We have proved in [17] that Counter Braids (CB), with an optimal decoder, has an asymptotic compression rate matching the information theoretic limit
We evaluate the performance of Counter Braids using both randomly generated traces and real Internet traces
The reconstruction error Perr is the total number of errors divided by the total number of flows, and the average error magnitude Em measures how big the deviation from the actual flow size is provided an error has occurred
We presented Counter Braids, a efficient minimum-space counter architecture, that solves large-scale network measurement problems such as per-flow and per-prefix counting
We mention two: (i) Since a flow passes through multiple routers, and since our algorithm is amenable to a distributed implementation, it will save counter space dramatically to combine the counts collected at different routers. (ii) Since our algorithm "degrades gracefully," in the sense that if the amount of space is less than the required amount, we can still recover many flows accurately and have errors of known size on a few, it is worth studying the graceful degradation formally as a "lossy compression" problem
Corresponding to the goals, we (i) use a small number of hash functions, (ii) braid the counters, and (iii) use a linear-complexity message-passing algorithm to reconstruct flow sizes.
Performance measures: (1) Space: measured in number of bits per flow occupied by counters.
The authors denote it by r Note that the number of counters is not the correct measure of compression rate; rather, it is the number of bits.
The author is the indicator function, which returns 1 if the expression in the bracket is true and 0 otherwise
The authors chose this metric since the authors want exact reconstruction
The authors evaluate the performance of Counter Braids using both randomly generated traces and real Internet traces.

In Section 7.1 the authors generate a random graph and a random set of flow sizes for each run of experiment.
The authors use n = 1000 and are able to average the reconstruction error, Perr, and the average error magnitude, Em, over enough rounds so that their standard deviation is less than 1/10 of their magnitude.
In Section 7.2 the authors use 5-minute segments of two one-hour contiguous Internet traces and generate a random graph for each segment.
The reconstruction error Perr is the total number of errors divided by the total number of flows, and the average error magnitude Em measures how big the deviation from the actual flow size is provided an error has occurred
CONCLUSION AND FURTHER WORK

The authors presented Counter Braids, a efficient minimum-space counter architecture, that solves large-scale network measurement problems such as per-flow and per-prefix counting.
Counter Braids incrementally compresses the flow sizes as it counts and the message passing reconstruction algorithm recovers flow sizes almost perfectly.
The authors minimize counter space with incremental compression, and solve the flow-tocounter association problem using random graphs.
(ii) Since the algorithm "degrades gracefully," in the sense that if the amount of space is less than the required amount, the authors can still recover many flows accurately and have errors of known size on a few, it is worth studying the graceful degradation formally as a "lossy compression" problem
The authors mention two: (i) Since a flow passes through multiple routers, and since the algorithm is amenable to a distributed implementation, it will save counter space dramatically to combine the counts collected at different routers. (ii) Since the algorithm "degrades gracefully," in the sense that if the amount of space is less than the required amount, the authors can still recover many flows accurately and have errors of known size on a few, it is worth studying the graceful degradation formally as a "lossy compression" problem
Table1: Flow estimates at each iteration. All messages converge after Iteration 3
Table2: Single-layer rate for 2 ≤ k ≤ 7. P(fi > x) = x−1.5
Table3: Simulation results of counting 2 traces in 5minute segments, on a fixed-size CB with total space B
Download tables as Excel
This work has been supported in part by NSF Grant Number 0653876, for which we are thankful
We also thank the Clean Slate Program at Stanford University, and the Stanford Graduate Fellowship program for supporting part of this work
http://www.cisco.com/warp/public/732/Tech/netflow.

Juniper networks solutions for network accounting. www.juniper.net/techcenter/appnote/350003.html.

J. W. Byers, M. Luby, M. Mitzenmacher, and A. Rege. A digital fountain approach to reliable distribution of bulk data. In SIGCOMM, pages 56–67, 1998.

G. Caire, S. Shamai, and S. Verdu. Noiseless data compression with low density parity check codes. In DIMACS, New York, 2004.

E. Candes and T. Tao. Near optimal signal recovery from random projections and universal encoding strategies. IEEE Trans. Inform. Theory, 2004.

G. Cormode and S. Muthukrishnan. An improved data stream summary: the count-min sketch and its applications. Journal of Algorithms, 55(1), April 2005.

M. Crovella and A. Bestavros. Self-similarity in world wide web traffic: Evidence and possible causes. IEEE/ACM Trans. Networking, 1997.

S. Dharmapurikar and V. Paxson. Robust tcp stream reassembly in the presence of adversaries. 14th USENIX Security Symposium, 2005.

C. Estan and G. Varghese. New directions in traffic measurement and accounting. Proc. ACM SIGCOMM Internet Measurement Workshop, pages 75–80, 2001.

[14] M. Grossglauser and J. Rexford. Passive traffic measurement for ip operations. The Internet as a Large-Scale Complex System, 2002.

[15] F. Kschischang, B. Frey, and H.-A. Loeliger. Factor graphs and the sum-product algorithm. IEEE Trans. Inform. Theory, 47:498–519, 2001.

[16] A. Kumar, M. Sung, J. J. Xu, and J. Wang. Data streaming algorithms for efficient and accurate estimation of flow size distribution. Proceedings of ACM SIGMETRICS, 2004.

[17] Y. Lu, A. Montanari, and B. Prabhakar. Detailed network measurements using sparse graph counters: The theory. Allerton Conference, September 2007.

[18] M. Luby, M. Mitzenmacher, A. Shokrollahi, D. A. Spielman, and V. Stemann. Practical loss-resilient codes. In Proc. of STOC, pages 150–159, 1997.

[19] M. Mezard and A. Montanari. Constraint satisfaction networks in Physics and Computation. In Preparation.

[20] S. Ramabhadran and G. Varghese. Efficient implementation of a statistics counter architecture. Proc. ACM SIGMETRICS, pages 261–271, 2003.

[22] D. Shah, S. Iyer, B. Prabhakar, and N. McKeown. Analysis of a statistics counter architecture. Proc. IEEE HotI 9.

[23] Q. G. Zhao, J. J. Xu, and Z. Liu. Design of a novel statistics counter architecture with optimal space and time efficiency. SIGMetrics/Performance, June 2006.
数据免责声明
页面数据均来自互联网公开来源、合作出版商和通过AI技术自动分析结果,我们不对页面数据的有效性、准确性、正确性、可靠性、完整性和及时性做出任何承诺和保证。若有疑问,可以通过电子邮件方式联系我们:report@aminer.cn