Research Engineer
Sign in to view more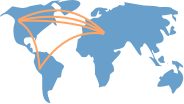 Show Academic Trajectory
I work on advanced Artificial Intelligence algorithms, and on open-source software for machine learning.

I'm experienced in leading a large engineering and product team with an external impact of hundreds of thousands of users and millions of downloads.
I've consulted with hedge funds, seriously worked on robots, written several open source projects, built frontend web software.