Professor
Sign in to view more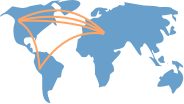 Show Academic Trajectory
AWARDS AND FELLOWSHIPS:
ERC (European Research Council) Advanced Grant 2017.
Scottish Informatics and Computer Science Alliance (SICSA) Distinguished Visiting Fellow: 2014.
Post-doctoral fellowship of KU Leuven: 2000-2002.
Fellowship of the Belgian American Educational Foundation (BAEF): financed master studies at the
University of California Los Angeles during academic year 1983-1984.
Laureate of the Travel grants competition (Reisbeurzenwedstrijd) 1982 of the Belgian Department of
Education, Administration of Higher Education and Scientific Research: financed research stay at
Harvard University in 1985.