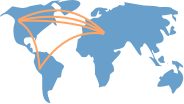 Show Academic Trajectory
I am a PhD student in Data Mining Group of University of Illinois at Urbana-Champaign. My research interest is data mining, including outlier detection, crowdsourcing, and social network analysis. My advisor is Professor Jiawei Han.

Before I join Illinois, I received my Bachelor degree from Tsinghua University. I was working with Professor Jie Tang.