Assistant Professor
Sign in to view more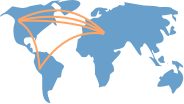 Show Academic Trajectory
My research interests include:
-- Theoretical computer science: I am broadly interested in algorithm design, with a focus on approximation and (more recently) online algorithms.
-- Machine learning: designing provably efficient learning algorithms and understanding the complexity of learning problems.
I also work on topics at the intersection, e.g., using ML predictions in online algorithms.